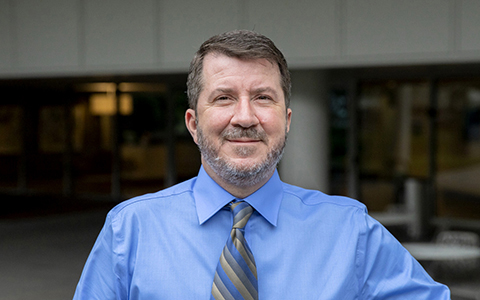 ​Chris joins VHB's growing water resources team as a Senior Water Resources Engineer. Based in the Orlando office, Chris brings 26 years of experience in stormwater master planning and watershed management programs, including surface water modeling for complex water resource projects. He will focus primarily on stormwater management solutions for water resource and land development engineering projects.
"Chris is a welcome addition to the water resources team. We look forward to leveraging his unique understanding of Central Florida municipalities, agencies, and private developers' needs and requirements to strengthen our practice and expand our client base," said Bruce Doig, PE, LEED AP, Director of Water Resources.
Throughout his career, Chris has worked in both the private and public sector, managing private land development such as industrial, commercial, single- and multi-family projects; reviewing permit applicants' site plan designs and stormwater models; and performing BMP design and permitting. He is well versed in hydrology and hydraulics, application of GIS of water resources projects, storm event modeling, floodplain management, and construction level design and permitting of stormwater related improvements.
Chris is deeply rooted in his community, living in Orlando's Milk District since 2003. He has served as a Design Committee member for the Milk District Main Street since 2017, and is one of the founding board members and current treasurer for the Milk District Neighborhood Association, founded in 2018. He earned his bachelor's degree in mechanical engineering from the National University of Ireland in Galway. Chris is a registered professional engineer in Florida and certified FDEP Stormwater, Erosion, and Sedimentation Control Inspector. He is a member of the American Society of Civil Engineers, Florida Engineering Society, National Society of Professional Engineers, Florida Stormwater Association, and Florida Floodplain Managers Association.