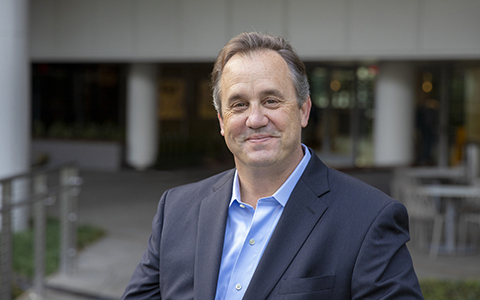 ​Joe joins VHB as the Southeast Region Planning and Design Director in VHB's Orlando office. With more than 30 years of experience, Joe is recognized for designing and developing innovative, high-profile, and benchmark-setting community projects locally, nationally, and internationally, including the community of Celebration in Central Florida; I'On, a mixed-use "new urbanist" village in South Carolina; and Qiddiya, a new giga-city in Saudi Arabia.
Having started his career as an architect, Joe took those design principles to help develop the overall design DNA of Celebration as the Town Architect, blending mixed-use and public space to create a walkable, engaging community. He continued honing his skills designing and developing communities that generate incremental and sustained value. Joe has an in-depth understanding of client needs, design guidelines, policies and procedures, and the challenges facing land planning and design.
Joe will focus on enhancing the delivery of VHB's Planning and Design services across the Southeast region—including Atlanta, the Gulf Coast, and Orlando—along with building on our strong relationships with public- and private-sector clients.
"We are excited to have Joe as part of the VHB team. Joe is a respected industry leader, and his experience on both the design and developer side gives him a unique perspective on planning and design. His insight will be invaluable as we grow the Planning and Design practice throughout the Southeast," said Dave Mulholland, Southeast Regional Manager.
Joe received his BS in architecture and an MBA from the University of Virginia, followed by a Master of Architecture from Princeton University. He is a registered architect in Florida and has served as an Adjunct Professor at the College of Charleston and the University of Notre Dame.