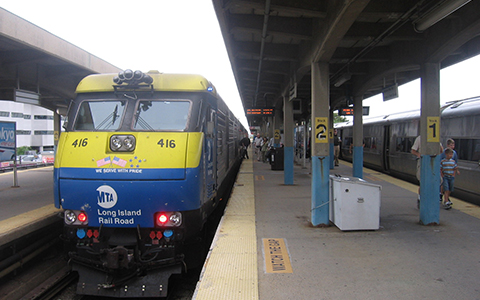 ​​Renewed plans to build a third track along a 10-mile segment of the Long Island Rail Road's Floral Park–Hicksville corridor, including the elimination of seven grade crossings, were unveiled in January 2017. The long-awaited "Third Track" will increase service reliability and reduce congestion and delays while also allowing the LIRR to run increased reverse-peak trains so commuters can access jobs on Long Island during normal business hours.
As transportation consultant for the Environmental Impact Statement, VHB worked in collaboration with the Metropolitan Transportation Authority, New York State Department of Transportation, and the Long Island Rail Road, as well as AKRF and other project consultants, to complete the Draft Environmental Impact Statement under an accelerated timeframe. VHB also assisted the New York State Department of Transportation in performing crash study analyses for roadways and grade crossings.
For more information, visit the "A Modern LI" project website.