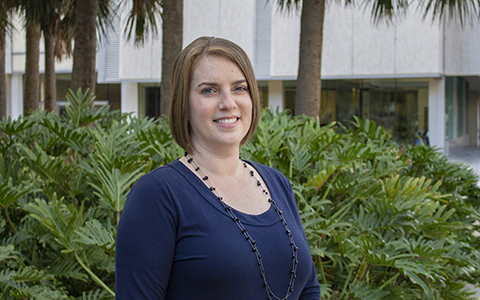 ​VHB welcomes Ivy Clinton, Registered Landscape Architect in Florida and Kentucky, as a Senior Landscape Architect joining the company's Tampa office. She will be working in close partnership with a dynamic team of Land Development Engineers, Landscape Architects, Community Planners, Transportation Planners, and Designers on some of the most exciting projects in the Tampa Bay area.
Ivy began her career in landscape architecture working on a wide variety of projects in and around Tampa, including large-scale community master planning and design, mixed-use developments, parks, institutional initiatives, and urban infill projects. Her career path took her to Lexington, Massachusetts, where she applied her skills to institutional and recreational projects. She then relocated to Kentucky to lead the Louisville-based office for a small multi-disciplinary firm. The sunny weather and great culture in Tampa were too much to resist, and she returned in January of 2020 to join VHB.
Ivy has been an active member of the American Society of Landscape Architects, serving as a past Chair for the Tampa Bay section for the State's Executive Committee. She received her BS in Landscape Architecture from the University of Kentucky and graduated from the University of Florida with an MS in Landscape Architecture and a minor in Urban and Regional Planning. While attending the University of Florida, Ivy wrote her thesis on guidelines for designing urban parks to promote physical activity. Her background and interest in creating healthy spaces will be an asset to VHB's Healthy Community Design practice.