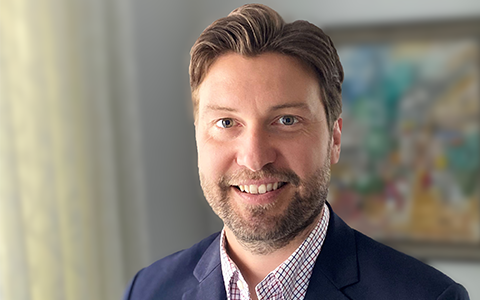 VHB is pleased to welcome Ryan Prime as Sustainability Practice Leader. In this new role, Ryan will work to integrate sustainability throughout operations, business practices, and client relationships.
Ryan brings a wealth of experience to VHB, including sustainable solutions development for the built environment and stakeholder navigation at the local, state, and federal level, as well as with academia, non-profit, and private clients. He is a leader in risk management, environmental compliance, contract administration, and business development.
"As a Generational Company founded on stewardship, sustainability is inherent in all that we do," said Mike McArdle, Chief Development Officer. "We recognize that our clients—and the world—place an increasing priority on our collective ability to shape a more sustainable future, and we're excited that Ryan is on board to support this important work."
Working out of the New York City office, Ryan will work across VHB's footprint to move the company towards a more consistent application of sustainability that provides our clients and our communities with both the environmental and economic benefits of providing better solutions.
Prior to VHB, Ryan served in a number of capacities at Skanska USA Civil, including Sustainability Program Manager and, most recently, Director of Strategic Performance. He holds a Bachelor of Science in environmental geoscience from Boston College, and he earned a Master of Engineering in ocean engineering from the Stevens Institute of Technology.