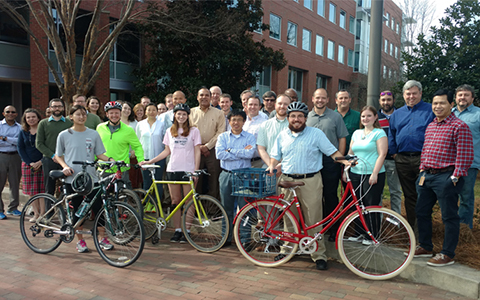 ​With 90 passionate professionals, including 34 professional engineers, VHB is proud to be ranked as the 10th largest engineering firm in the Triangle by the Triangle Business Journal!
The VHB Raleigh office cracked the Top 25 in 2014 and has continued to grow and steadily climb the Triangle Business Journal rankings.
"This office has shown so much growth and initiative in the last several years," said Lyle Overcash, VHB's Raleigh office Managing Director. "They are dedicated to integrating the right people and resources, building lasting partnerships, and delivering value. I can't wait to see us further expand to serve the Triangle and greater North Carolina area."
The Triangle Business Journal publishes this list annually, recognizing the 25 largest engineering firms in the Triangle.