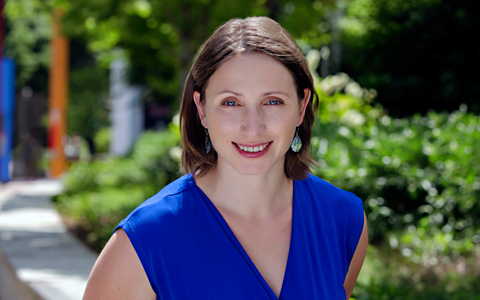 Lyuba Zuyeva is a Senior Transportation Planner in VHB's Charlotte office and has been helping shape transportation systems across North Carolina for more than 10 years through various roles. Transportation planners play an integral role in community development as cities, towns, and counties plan and strategize for their future. Whether they want to think broadly by creating a 20- or 30-year vision, or focus on improving safety along a specific corridor, having a transportation planner be part of the project foundation and development helps to establish long-term goals and prioritize recommendations.
Lyuba's background sets her apart in the industry. This includes more than 10 years of experience working for the public sector and growing up across the globe in a country that relies heavily on a dependable public transportation network. We talked with Lyuba about how this has shaped her influence in the United States, and the unique perspective she can offer localities and agencies as they shape the future of their transportation networks.
Q. Let's start by discussing your unique background before joining VHB. What is your experience and how is it beneficial in your role today as a consultant?
Lyuba: After graduating with a dual master's degree in City and Regional Planning and Transportation Engineering from the Georgia Tech Institute of Technology (Georgia Tech) in Atlanta, Georgia, I spent 10 years working in the public sector. During my graduate degree program, I interned with the Atlanta Regional Commission and remained there for about two years post-graduation before moving to Asheville, North Carolina, where I worked for the Land-of-Sky Regional Council for eight years. Now that I am on the opposite side of the table in a consultant role, it has been very beneficial to have taken this route at the start of my career. As I work with local government and state agencies at VHB, I am familiar with the challenges they may be facing because I have been there. I am able to offer solutions that directly meet their desired outcomes or introduce them to the bountiful resources we have at VHB to help them navigate whatever they may be facing.
Q. You began higher education in the United States at Berea College in Kentucky and graduated with a degree in Economics and French. From this experience, how did you discover your passion for transportation planning?
Lyuba: I moved to Berea, Kentucky, to attend Berea College for my undergraduate degree. Berea is a small city in Kentucky with a population of a little under 17,000 people. Nestled into the foothills of the Appalachian Mountains, the city has a rich heritage of arts and crafts and is a strong champion for social justice. Although the college provided transportation through a shuttle bus system, a robust public transportation system in Berea did not exist. Being originally from Russia, I learned to navigate public transportation systems at age 12 and utilized the public bus to travel to and from school. I experienced firsthand the benefits of an established multimodal transportation system and how it can provide convenience and accessibility, while reducing impacts on the environment. After college I spent several years living and working in Asheville, North Carolina, where commuting by bicycle was my main mode of transportation. When I began to explore graduate schools, I read the description for Georgia Tech's dual program that incorporated planning and transportation and it sounded like a great fit for me. I knew that I wanted to help communities shape their transportation systems for the better. Public transit and active transportation options can support the economic vibrancy of our towns and cities by making jobs and housing more accessible for everyone, increasing safety, boosting health and wellness, and reducing noise pollution, greenhouse gas emissions, and energy requirements.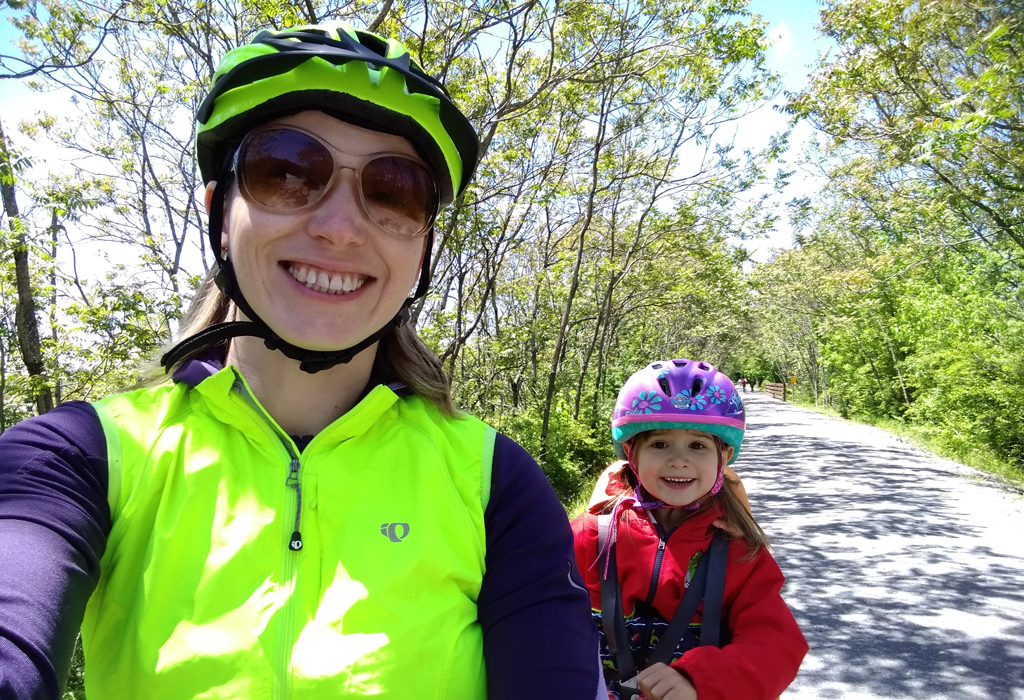 Q. Communities are rapidly changing through new construction and with the recent passing of the Infrastructure Investment and Jobs Act. How can transportation planning be beneficial for communities at any scale facing this growth?
Lyuba: Mitchell Silver, one of the most respected planners in the United States and a former American Planning Association (APA) President, once said, "Planners are guardians of the future," and this really resonated with me. As planners, we work to help local communities craft and implement their future vision with specific steps to help them get there. Planners look out for their communities' future by listening to the public and conducting studies and long-range planning to address existing concerns and emerging issues. We also address transportation challenges, such as congestion, filling the gaps in multimodal networks, and safety, in addition to modern technologies that are becoming a big part of the conversation, including electric vehicles and microtransit. We help prioritize projects while balancing sustainability, resiliency, and the known fiscal constraints. Transportation planning helps define a vision for a potential set of improvements that address a known concern. We help vet these improvements with feedback from the public so that the goals and parameters of a project are clearer when it is ready to move forward into the design phase.
Q. Innovations in technology are impacting the future of design and construction. How are you as a transportation planner considering the latest trends?
Lyuba: Integrating new technology and innovation is becoming a key part of our role. First, technology is influencing the way we engage with the public—for the better. Thanks to the pandemic accelerating this trend, we now have more ways that we can reach larger groups of individuals and are seeing more participation and feedback through the public engagement process. This is important so that we can expand offerings and cater to a more diverse user group throughout each project.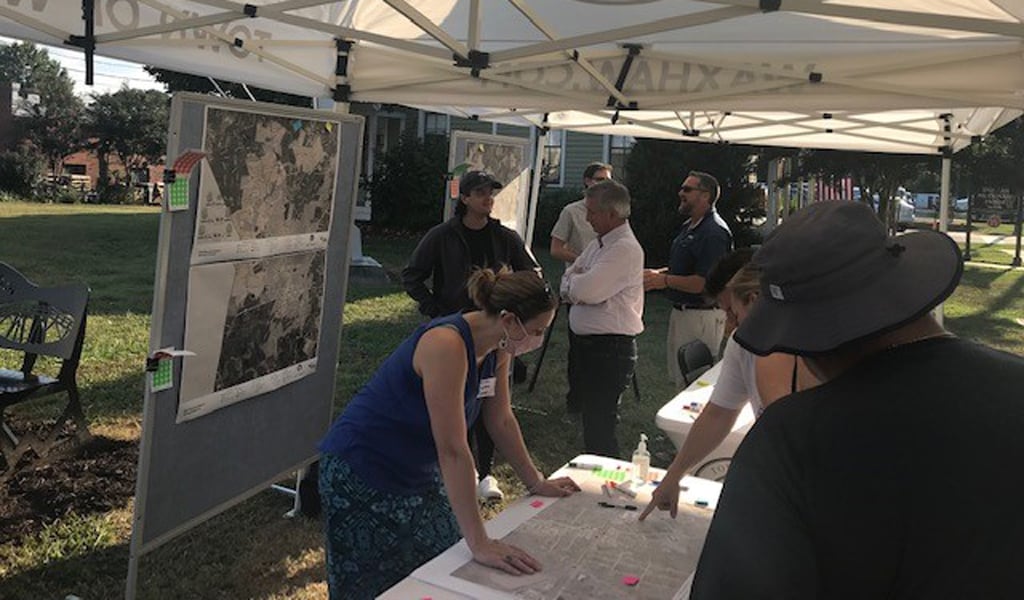 Access to more data is another innovative trend that is providing us with more accurate information that helps aid us in decision making. We are able to pull data from new sources that help provide a more in-depth analysis on travel patterns, disruptions, peak travel times, transit ridership, and pedestrian crash data to name a few. Using data allows us to take innovative approaches to improving our transportation networks for all users. VHB has been using data in new, unique ways within the last few months. We recently partnered with the FHWA to publish a pedestrian safety case study in Charlotte using emerging data sources, and have created a web-based technology tool, called DataTripper, to help transit agencies improve their services for riders.
We are also seeing new travel behaviors because of the pandemic and the current housing market climate. The pandemic has changed where people live and when and how we commute to work. I also brought up the current housing market because we may not deal directly with housing affordability while planning transportation networks, but it's going to have an impact on transit and travel patterns in urban areas. For example, transit may need to extend its reach to provide accessibility to affordable housing options.
In terms of trends, there is a lot unknown about the future. This will always be the case. Transportation planners are trained to develop, compare, and test various scenarios to help a community become future-focused and resilient. I think that giving people options in how they get around will remain important, and walkability has to be the backbone of any multimodal transportation network of the future.
Interested in learning more about VHB's Transportation Planning services? Contact Lyuba by sending her an email or connecting with her on LinkedIn.