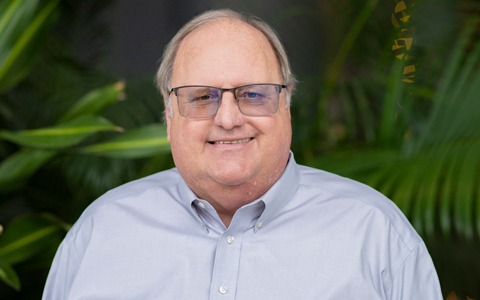 Net zero goals, climate action plans, preparing for evolving air mobility – today's airports and municipalities are facing big challenges. Gulf Coast planner Neale Stralow, PLA, AICP, ENV SP, has been involved with helping Tampa Bay communities—including historic Ybor City and county airports—address issues of resiliency, sustainability, and equity since moving to Florida from Illinois in the 1980s. We spoke with Neale for insight about the changes he's seen in the Sunshine State's natural and built environments, and how planners are making a positive impact.
VHB: How did you get started in urban planning?
Neale: I grew up in the Midwest and received my Bachelor of Landscape Architecture from the University of Illinois, so my segue to planning was initially via an environmental lens and how the landscape interacts with buildings and their inhabitants. I moved to St. Petersburg in 1986 and have watched the area change with increased population growth and development pressures. I was drawn to land planning and community development early on, and have focused on large-scale acreage, public facility accommodation, and connecting neighborhoods.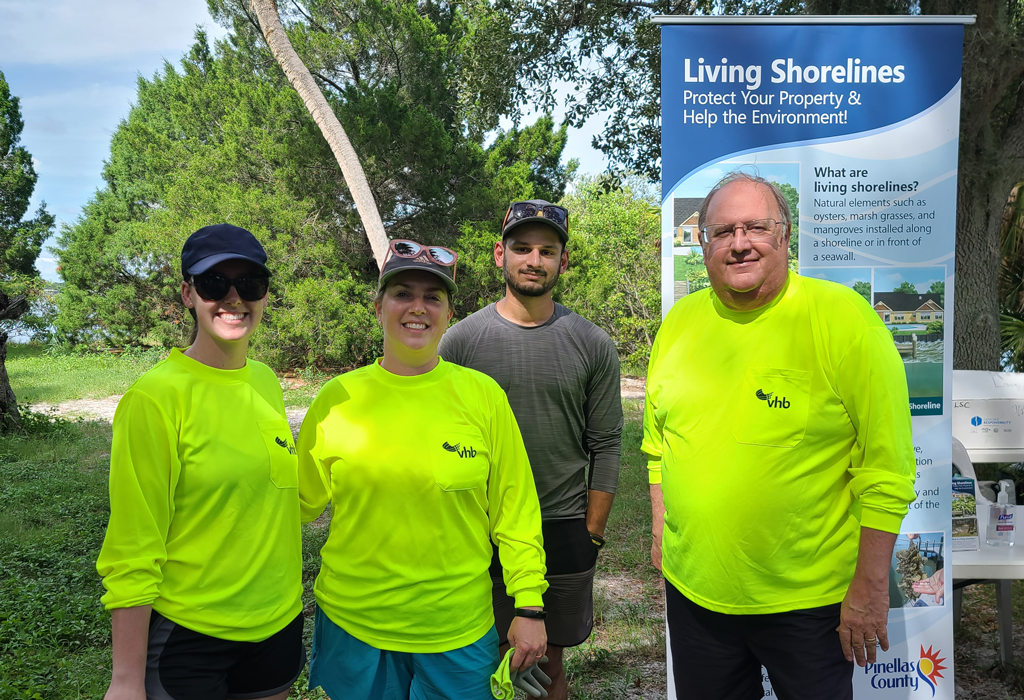 VHB: VHB was recently selected to provide commercial real estate consulting services to the Hillsborough County Aviation Authority's four airports. What's in store for Gulf Coast?
Neale: Yes, VHB is helping HCAA on non-aviation development for their airport campuses and it's a great client for us because their needs encompass all services the Gulf Coast team provides. Airports are a highly specialized client type and need a variety of different services such as property appraisals, market analyses, environmental and geotechnical surveys, to promote additional revenue streams through long-term leases for office, hotel, and industrial development on airport land. They generally have long lease terms and follow federal criteria that private developers on airport land must also abide by. Their land is usually in a great location, proximate to transportation networks and employment opportunities. We can help evaluate their properties in relationship to the market and bring increased revenue through long-term leases.
VHB: People have been drawn to sunny, beach-side communities like St. Petersburg, Tampa, and Clearwater for years. But growth in the area has not benefited all residents. Are communities planning differently now?
Neale: Equity touches everything in planning, and it's good for communities to acknowledge inequality in development so we can learn from history and adapt and be better. St. Petersburg has a broad vision for revitalizing the 86-acre Tropicana Field and Historic Gas Plant site to advance equity, affordable housing, and economic development.
When you look at the long-range possibilities of change in Downtown from that redevelopment, it's exciting and we want to be a part of the change.
Many communities surrounding St. Pete have similar but scaled goals. We are helping the City of Clearwater create a new Community Redevelopment Area Plan for the Greenwood Community Redevelopment Area (CRA). Greenwood is an historic Black community located north of Downtown Clearwater. We're working closely with the community to balance conservation of cultural heritage with the need for economic redevelopment in the area.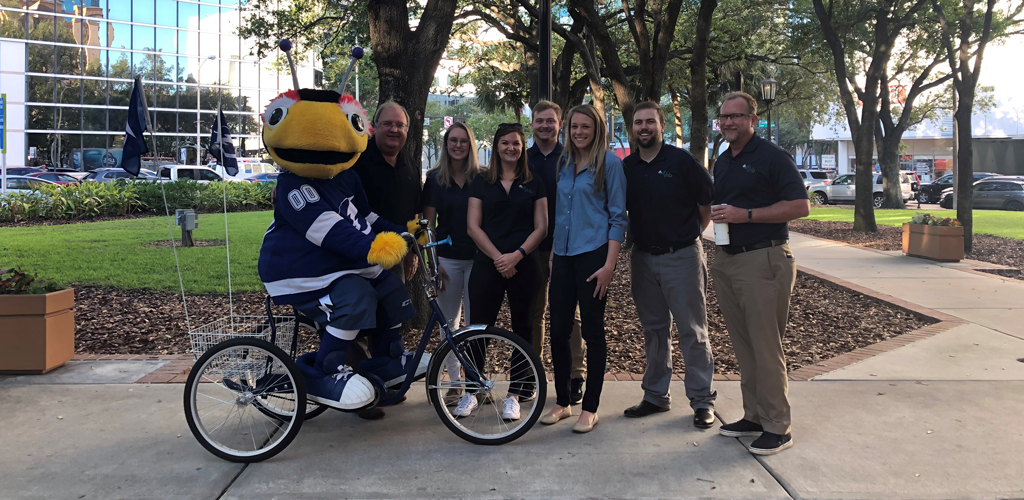 VHB: It seems like VHB Gulf Coast office growth mirrors growth in the region. Is that accurate?
Neale: Historically, Florida has felt the pressures of national recessions, and the region continues to have big growth challenges with transportation and moving people safely and effectively. VHB has a robust transportation team who understands the value of innovation and technology in helping Floridians move around the state more efficiently and safer. There's a generational opportunity with the Infrastructure Investments & Jobs Act to make a dramatic impact in transportation and transit in Florida that does not have to be painful or as expensive as in the past.
I think our VHB Gulf Coast offices reflects a history of ongoing environmental ethos in the state. You don't have to live here long to understand how special the landscape is—the beaches, the wildlife, the palm hammocks. Residents may disagree about how best to protect it, but we understand the urgency and are acting on the big issues, like water protection and limiting algae blooms from fertilizer overuse.
VHB: What makes you most excited to come to work every day?
Neale: The variety and complexity of projects occurring in the Gulf Coast which involve planning and design! We are preparing public agency comprehensive and redevelopment plans and new development entitlement planning for private sector clients; and managing many new healthcare design projects, from new hospitals to freestanding emergency clinics. We are also beginning to support several exciting corridor plans. Local governments in the Tampa Bay market are increasingly emphasizing complete streets and corridor enhancements in redevelopment areas.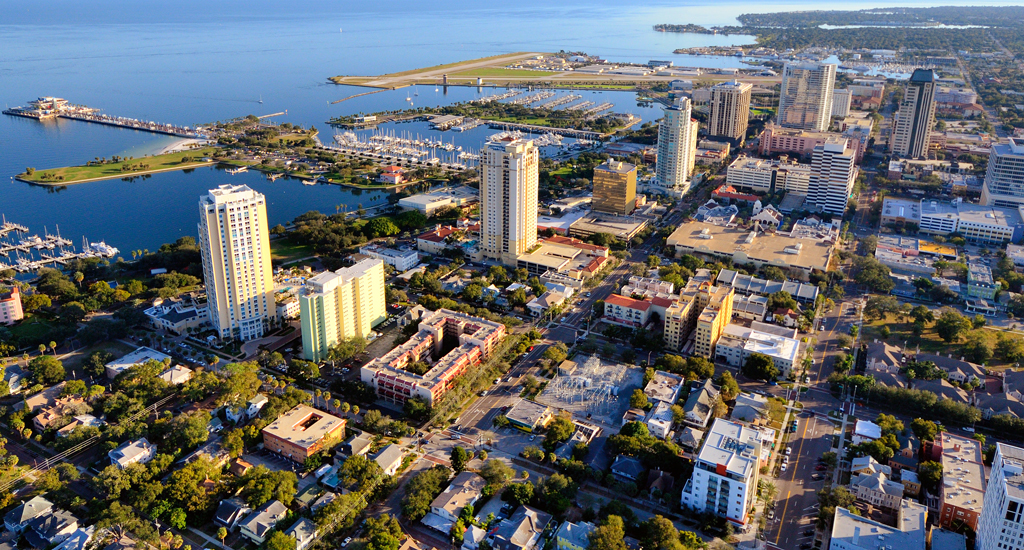 VHB: Climate change is top-of-mind for VHB and our clients. What unique climate considerations are coastal communities like yours facing?
Neale: Hurricane season means something here. Storms are severe and the season is longer. The Tampa Bay area hasn't had a direct hit in more than 100 years. We talk to the community frequently during stakeholder engagement for projects and people understand that climate change is happening but may not know how to affect changes. That makes our work with the City of Tampa on a Climate Action Plan timely and important. Addressing climate change is a shared challenge and community-driven initiatives can have a big impact. Asset repositioning is a sustainable approach. As planners, we can show stakeholders the cost-benefit return on investments in flood protection, adaptation, and resiliency.
We need to go beyond hardening our infrastructure and think of pressing concerns like population migration. People are displaced because of climate events. How can Florida prepare for climate refugees when most housing stock is coastally influenced and housing availability and affordability are major problems? Climate change poses both social and economic impacts, and community reinvestment will be part of the solution.
VHB: Where is your favorite place to go when you aren't in the office or the field?
Neale: I like to spend time outdoors at our local nature-based recreation areas. I like to hike, and there are great coastal locations like Wall Springs Park, Brooker Creek Preserve, and the Courtney Campbell Causeway Trail in Pinellas County to experience diverse Florida environments.