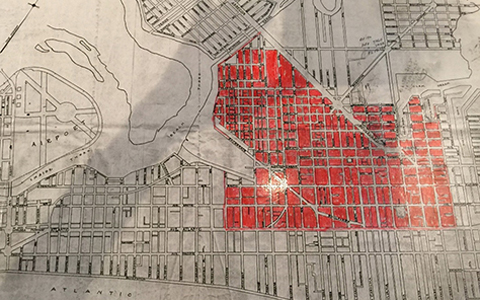 After an almost three-year process, the Northside Institutional Historic District has been accepted for the National Register of Historic Places by the National Park Service (NPS), based on the work of VHB's Cultural Resources specialists. The designation covers nine buildings and is the first National Register nomination to give a comprehensive account of the Northside neighborhood's history. It marks the first National Register Historic District in Atlantic City and allows long-time VHB client Winn Developers to rehabilitate properties like the Liberty Hotel, Northside Y.M.C.A., and the Illinois Avenue/Boys' Vocational School into much-needed affordable housing using historic tax credit incentives.
Putting together the National Register nomination was particularly challenging from the outset. As VHB Preservation Planner Nicole Benjamin-Ma explains, "The National Register is governed by strict criteria that determine what is historically significant. Unfortunately, those criteria were written with the preservation of grand, beautiful buildings in mind and don't translate well when exploring places that are important to historically marginalized communities." As a result, less than 10 percent of the listings in the National Register represent women and racially and ethnically diverse places. Northside is part of a national focus to recognize the significance of these places.
Due to discriminatory redlining policies, Atlantic City's Black population was geographically confined to an approximately one-square-mile area in the north end called "the Northside." It was the only neighborhood in Atlantic City where the Black community could live, own businesses, and attend social venues without restrictions. The Northside was the center of Black entertainment, including nightclubs, restaurants, and dance halls and hosted notable Black entertainers like Count Basie and Sammy Davis Jr. Now, few institutional and civic buildings in the Northside remain, while the commercial and residential base are only found in small clusters throughout the neighborhood. Despite urban renewal campaigns in the 1960s and 70s, redevelopment plans never materialized, leaving numerous lots and entire blocks vacant.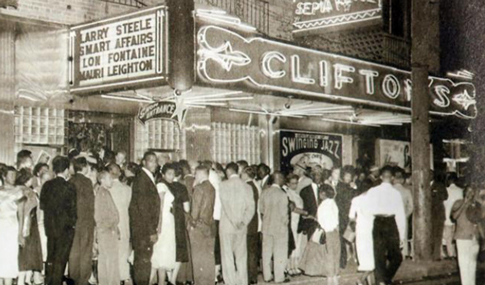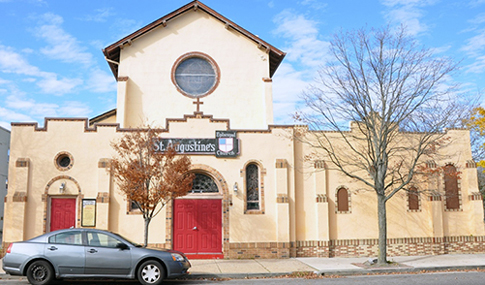 "One of our biggest hurdles was when NPS requested information on how the institutional and civic buildings in the Northside Historic District compare to other buildings of the same type in Atlantic City," said Quinn R. Stuart, team leader for the project. "Many of these building types are vacant and no longer owned by their original occupants, which made them difficult to identify through readily assessable records like directories or assessors' databases."
Documentation by city and state agencies showing how the Northside evolved in the twentieth century either wasn't produced or was just discarded over time. VHB was forced to find other ways to demonstrate the historic significance of extant buildings, including scouring historic newspapers, newsletters from local clubs and organizations, and church and school records. Although VHB conducted the initial research at local repositories, follow-up research was enabled through relationships with local groups, including the Atlantic City Public Library and the African American Heritage Museum of Southern New Jersey, that were willing to provide additional research.
"This listing finally brings the Northside some of the social equity, recognition, and attention it deserves," said Quinn. "Despite a steep economic decline, a vibrant community is still there. To find it, our team built and leveraged local relationships and worked outside our typical research methodology, using technology tools like Google Streets to virtually "walk" the streets while cross-referencing historic maps to uncover additional important sites and substantial, long hidden information."
For more information, contact Quinn R. Stuart.