VHB and Chatham County Engineering were recognized with both a Georgia Partnership for Transportation Quality (GPTQ) Preconstruction Design Award from American Council of Engineering Companies (ACEC) Georgia and a Civil Engineering Project of Merit Award from the Georgia Section of the American Society of Civil Engineers (ASCE) for the 1.5-mile extension of Benton Boulevard in Chatham County. The project relieves congestion and reduces traffic on State Route 21, a heavy commuter corridor.
This is a future-focused project that abuts several large neighborhoods in a fast-growing area. VHB designed the extension of an existing roadway; the project included two roundabouts, a traffic signal, sidewalk, and a bridge over St. Augustine Creek. The two-lane roadway was built on a four-lane footprint to accommodate future growth in the area.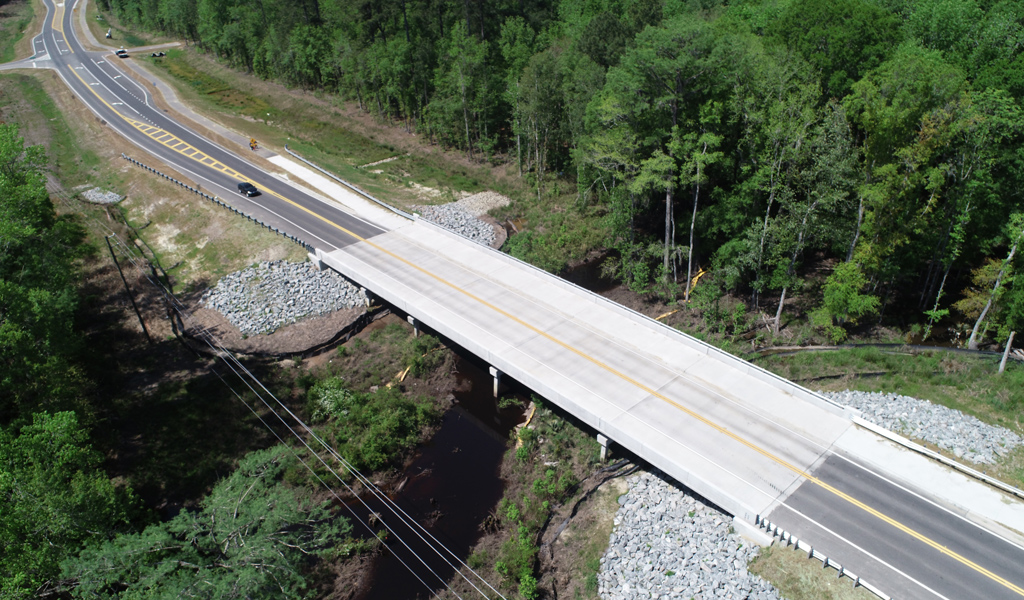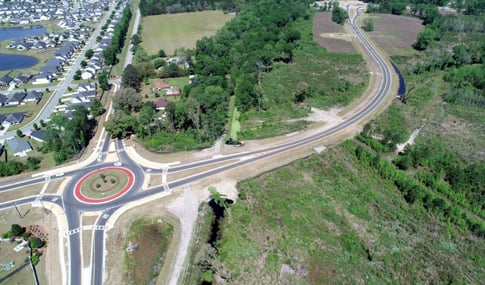 VHB worked closely with Chatham County to be mindful of the project's impact on commuters, residents, and the natural environment. The project's roundabouts were constructed near a busy residential area, and no businesses or homes were displaced. An existing skewed intersection was closed, and a cul-de-sac was constructed in its place after Benton Boulevard created a new, safer route. Team members also lessened the impact on the environment by designing one of the roundabouts to preserve a mature Live Oak tree.
"Prior to construction, Benton Boulevard commuters were taking an additional five-mile trip and pedestrians had to walk through woods and over an aging concrete bridge on rotting wood piles," said Pamela Bernard, Senior Transportation Engineer, Chatham County. "The new sidewalks are already in heavy use as a safe connector between neighborhoods, local schools, and stores. The improvements made a big impact on community mobility."
To learn more about how VHB transportation professionals make our communities more sustainable, resilient, and equitable, contact Fabricio Ponce, Managing Director, Atlanta at fponce@vhb.com.