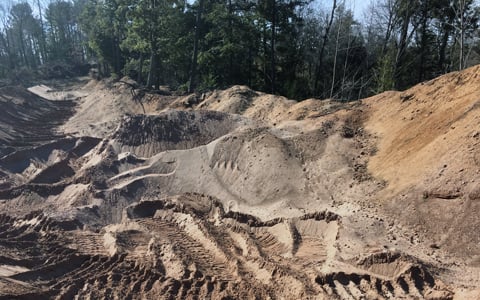 To aid in the pursuit of Connecticut and greater New England's emission reduction goals, VHB has partnered with DE Shaw Renewable Investments, LLC (DESRI) on the Gravel Pit Solar (GPS) Project in East Windsor, CT. The solar farm will be sited on approximately 485 acres of former gravel pits and farmland and will produce 120-megawatts (MW) of renewable electricity—sufficient to supply clean energy consumption to more than 23,000 homes.
VHB worked with DESRI on obtaining site approval for the project, which was granted by the Connecticut Siting Council in the Spring. Stormwater approvals are upcoming from the Connecticut Department of Energy and Environmental Protection (CTDEEP). In addition to application and permitting, VHB provided due diligence and feasibility studies, land survey, wetlands, vernal pool observations, cultural resource studies, visual impact assessments, traffic management plans, and noise studies for the project.
The farm will provide a new source of renewable energy, while aligning with Connecticut's goals for a clean energy future, reducing carbon emissions by offsetting energy generation from more carbon exhaustive sources. It is proposed as part of the Project to construct a new electric substation, which will transfer energy to the transmission lines crossing the site. The power generated from the farm is expected to provide energy to homes in Massachusetts, Rhode Island, and Connecticut.
Adding to the multitude of renewable and sustainability attributes of the GPS project, are the benefits to the local community and economy. Considered a "good neighbor," the project does not add pollution, school-age children, traffic, or noise, and once complete, DESRI will be designated the Town's largest taxpayer with an estimated $378,000 annual tax payment, and an additional $1.5 million in infrastructure enhancements.
With the average solar farm in Connecticut supplying approximately 5 MW of energy or less, the 120 MW Gravel Pit Solar is slated to be the biggest solar farm in New England. Construction is set to begin in the Fall of this year, with a late 2022 expected completion date.
To learn more about this project or VHB, contact Steve Kochis.