Mayor Muriel Bowser and the District Department of Transportation (DDOT) invested $10 million this summer as part of the Vision Zero Summer Safety Campaign to address a significant increase in fatalities on DC roadways in 2021. With transportation safety being a high priority for the Mayor and DDOT, the significant investment addressed high risk concerns at intersections and along roadways throughout the District. This injection of funding accelerated the pace at which improvements were designed and implemented, further cementing the District's commitment to safer streets for all users.
VHB has partnered with DDOT since 2015 on safety and pedestrian/bicycle facility planning and design and worked on various safety improvements as part of this year's Summer Safety campaign. Through DDOT's Highway Safety Improvement Program (HSIP), VHB was responsible for analysis, studies, and plans, as well as coordinating with stakeholders, including DDOT's Traffic Engineering & Safety Division and the Federal Highway Administration (FHWA) Office of Safety, to provide improvements that focus on safety for all users of the road—pedestrian, bicycle, vehicular, and transit users.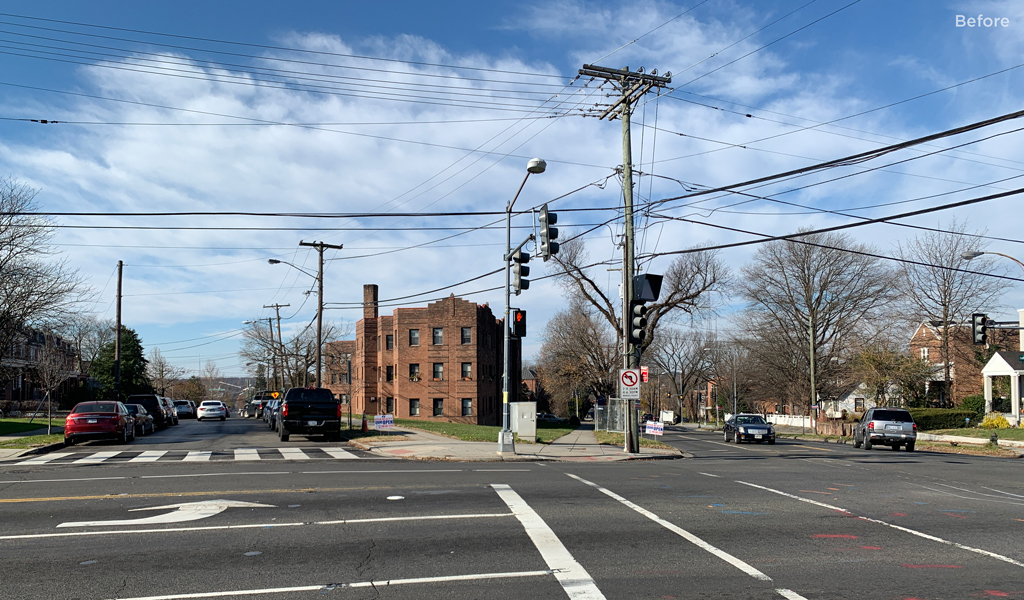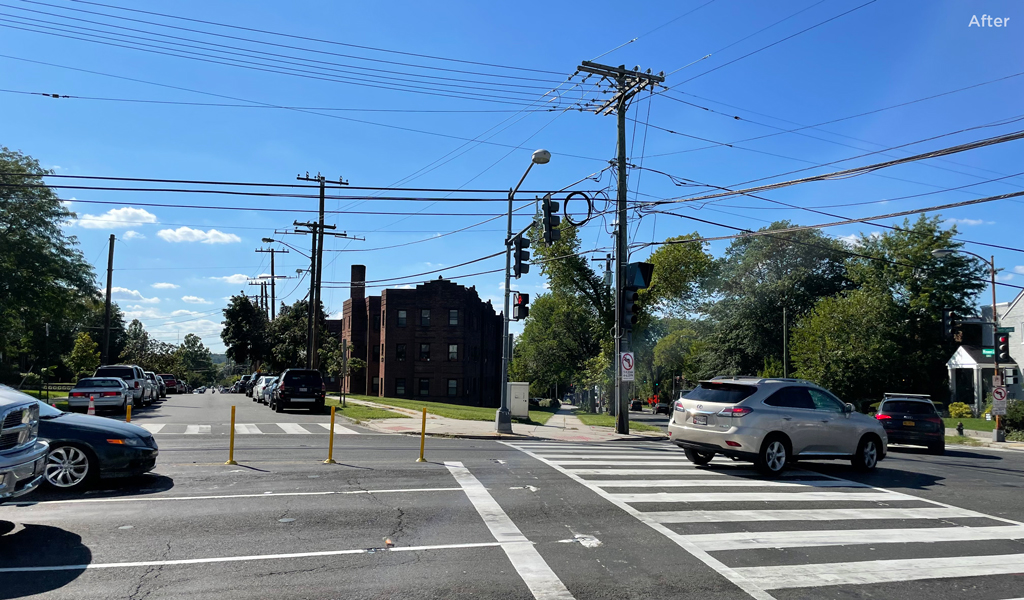 Safety improvements have ranged from low-cost countermeasures, such as repainting or adding pavement markings or adding signage to an intersection, to more robust solutions, such as adding additional signal heads, installing curb extensions to reduce pedestrian crossing distances, and retiming signals to optimize intersection safety for all transportation modes.
"Even though summer is coming to an end, this doesn't mean safety improvements will be coming to an end," said Dan Lovas, Project Manager at VHB. "DDOT is currently identifying 25 additional intersections in the District with high crash risks and VHB will remain DDOT's primary HSIP consultant. We will continue to support DDOT and FHWA with the necessary improvements for these intersections to create a transportation system that proactively protects all of its users."
VHB is a leader in transportation safety, having recently partnered with FHWA to produce the Primer on Safe System Approach for Pedestrians and Bicyclists, as well as a Safe System Approach Manual for Intersections Guide, both of which provide a foundation for DOTs nationwide to begin adopting best practices to improve safety on their streets. Our work with DDOT during the Summer Safety campaign and beyond helps to further cement our leadership in the vital field of transportation safety.
To learn more about the Summer Safety campaign, or our work with DDOT to implement safety improvements across the District, contact Dan Lovas.