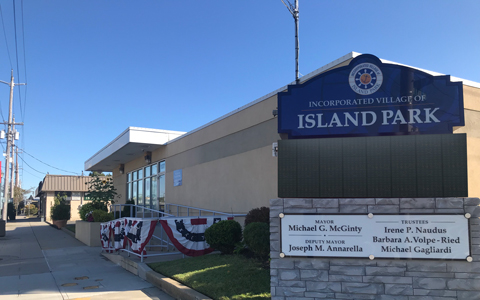 A new Transit-Oriented Development Overlay District (TOD Overlay) has been approved by the Village of Island Park Board of Trustees. The Long Island, New York, waterfront community's adoption of the zoning code provides increased opportunities for development that builds on the assets and strengths of Island Park to facilitate revitalization of underutilized sites across 22 acres, establish a framework for future development of the Business and Commercial Subdistricts, and create a vibrant, walkable downtown that is easily accessible from Island Park's Long Island Railroad (LIRR) station. VHB, along with the Village, crafted the TOD Overlay and led the public review and environmental review process.
"Our partnership with VHB has added tremendous value to the Village of Island Park," said Island Park Mayor Mike McGinty. "The adoption of the TOD overlay will no doubt contribute to the successful future of Island Park's downtown and waterfront district. This effort was transformative, and the Board of Trustees and I look forward to our continued goal of revitalization, beautification, and a renaissance that is second to none."
To complete the review process, VHB leveraged existing planning studies—the Barnum Island/Oceanside/the Village of Island Park/Harbor Isle NY Rising Community Reconstruction Plan and the Island Park Downtown Revitalization &Transit-Oriented Development Plan—which were prepared in the wake of Superstorm Sandy to catalyze growth and revitalization in downtown Island Park. These documents formed the basis for the proposed TOD Overlay.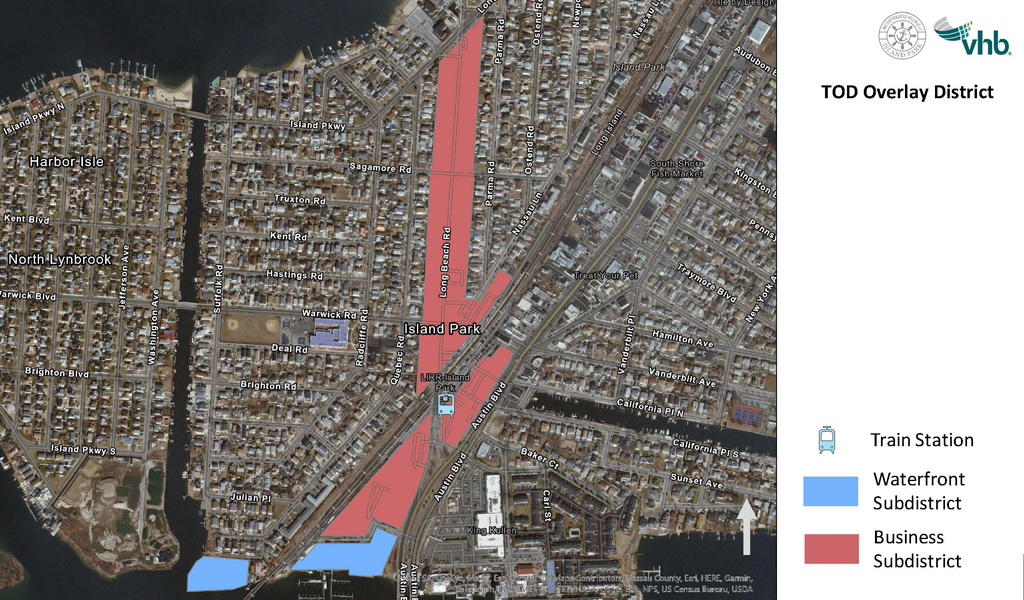 In addition to drafting the TOD Overlay and managing virtual public information sessions and hearings, VHB conducted an environmental review, which included creation of build-out scenarios that compared development under existing zoning to development under the proposed TOD Overlay.
"This is an exciting step for Island Park. The zoning amendment provides the Village with a development framework so as it grows and solidifies its tax base it won't be over-burdened by future development," said Ken Schwartz, VHB Planning + Design Service Leader. "By maintaining the underlying zoning, we can avoid non-conforming issues while introducing greater diversity of housing options with easy access to mass transit and improved parking around downtown. The new zoning also allows Island Park to maintain its character while improving resiliency and sustainability along the waterfront."
How people live, work, and play is rapidly transforming communities, with environmental, social, and economic issues coming to the forefront. VHB continues to partner with clients to help guide sustainable, equitable, and resilient transit-oriented development to revitalize and better engage villages like Island Park and similar communities along the East Coast.
For more information, contact Ken Schwartz.