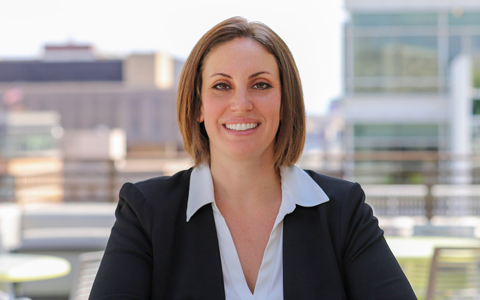 VHB is excited to welcome Janet Frenkil to the firm as Transportation Systems Management and Operations (TSMO) Director. With a focus on strengthening VHB's technology-enabled approach to transportation, Janet will lead VHB's TSMO services firmwide to provide planning and transportation technology solutions to client challenges. In this role, Janet will also oversee key transportation-related TSMO projects—utilizing her knowledge and techniques to advise clients on enhancing their existing transportation systems.
Before joining VHB, Janet served as the Deputy Director of Intelligent Transportation Systems and Special Projects for the Maryland Department of Transportation State Highway Administration (MDOT SHA) Office of Transportation Mobility and Operations. As a senior leader advisor, she advanced and directed MDOT SHA's intelligent mobility and TSMO ITS projects, including fiber-optic infrastructure and communications technology projects that supported statewide initiatives. She also led collaborative working groups with subject matter experts alongside peer agencies and focus groups to support the planning efforts of Federal and State DOTs for the future of transportation.
"With more than 20 years of experience, Janet is a collaborator and change agent in the transportation industry," said Joe Perri, Director of Transportation Technology. "Janet's experience in the oversight of TSMO planning, funding, development, deployment operations, and maintenance has helped advance the operations, safety, and mobility of existing transportation systems. We're excited to be able to offer her innovative and future-focused TSMO knowledge to help solve client challenges."
Janet earned a Master of Business Administration from the University of Maryland Global Campus and a Bachelor of Science degree from Towson University. She is a member of the TRB Standing Committee on Freeway Operations (ACP20) and is actively involved with TRB National Cooperative Highway Research Program (NCHRP) projects. Janet formerly co-chaired the AASHTO Committee on Transportation System Operations (CTSO) Working Group on Communications Technology.
To learn more about Janet's TSMO experience and how she can assist you on your next project, connect with Janet on LinkedIn or contact her by email.