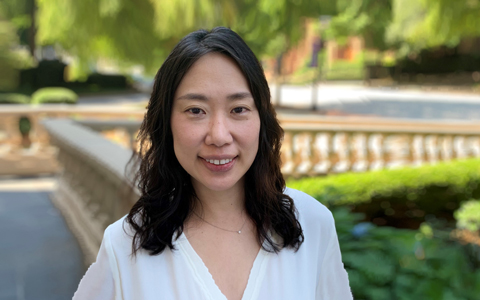 VHB advances growth in Atlanta by welcoming Jenny Wang as a Senior Transit Planner and Project Manager to its Atlanta Transportation Systems practice and the Southeast markets.
Prior to joining VHB, Jenny was instrumental in advancing major transit projects in the Atlanta metro region, including the Campbellton Corridor High-Capacity Transit project. Her transit planning insight helped launch a major transit initiative to improve mobility and revitalize communities in Southwest Atlanta. As part of this effort, she led the Alternatives Analysis to identify the locally preferred alternative that will be adopted by the MARTA Board in summer 2021.
Jenny also led the planning and early design efforts to advance MARTA's first Arterial Rapid Transit (ART) projects to invest in mobility options that provide fast and frequent service with enhanced transit amenities scaled to communities in need.
Jenny brings 15 years of transportation planning in cities large and small, and a passion for expanding mobility options to underserved communities. She understands the importance of stakeholder engagement in multimodal and active transportation initiatives that have an immediate, positive impact on the places where we live, work, and play.
In her new role at VHB, Jenny will draw upon years serving transit agencies to help clients move projects forward. She will work with interdisciplinary teams on a diverse portfolio of transit projects ranging from transit feasibility studies, mobility hub design, stakeholder engagement, alternative analyses, transit-oriented development, and long-range plans for regional and statewide organizations.
"We are very excited to have Jenny onboard," said Fabricio Ponce, Managing Director, Atlanta, "She further strengthens our team's rich background in equity-focused transportation planning and leadership. Her keen insight will help us continue building more sustainable, equitable, and resilient communities."
Jenny received her Bachelor of Science in Civil Engineering and Masters of Science in City and Regional Planning from Georgia Tech. Connect with Jenny at jlwang@vhb.com.