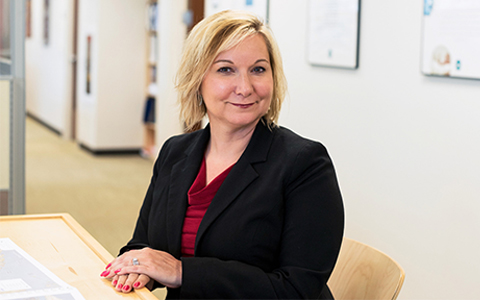 Kirsten Tynch has been selected to serve as a 2021 Emerging Leader through the Virginia Transportation Construction Alliance's (VTCA) Engineering Consultant Leadership Committee (ECLC) program. This leadership role exists to represent engineering consultants on the ECLC committee as they lead advocacy efforts and connect professionals in the transportation construction industry.


Kirsten is Managing Director of VHB's Virginia Beach office. With more than 27 years of experience, she works closely with VDOT, transportation agencies across Virginia, and Hampton Roads localities on transportation policy, planning, traffic engineering, and transportation design projects.
"With my long-term ties to the Virginia transportation industry and volunteerism with local and national transportation organizations, I am able to offer a unique perspective in this role," said Kirsten. "I am looking forward to offering guidance for various advocacy efforts and expanding my relationships with professionals across Virginia's transportation industry."
To learn more about VTCA or VHB's suite of transportation service offerings, contact Kirsten directly at KTynch@vhb.com.