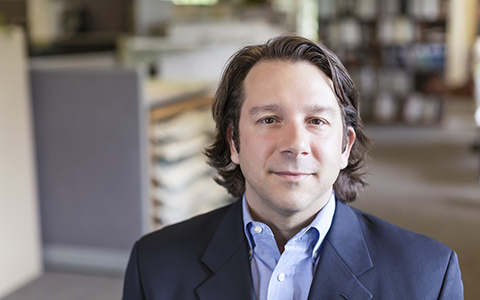 VHB is excited to announce that Kris Dramby, CWB, PWS, CE, has been named Vice President, Energy Market Leader. His knowledge of the market, proven leadership abilities, and strategic problem-solving approach make him ideal to lead VHB's growing energy practice and better serve clients across VHB's footprint.
Since joining VHB eight years ago, Dramby has been producing high quality, technically sound products for our clients. His 20+ year background includes providing integrated services on small maintenance improvement projects; managing multi-disciplinary teams on large-scale, complex infrastructure improvement projects; and helping clients navigate the environmental permitting process.
"Kris' strong leadership skills and commitment to client satisfaction will drive VHB's Energy team to new heights," said Mike McArdle, Chief Development Officer. "Our clients will benefit from the positive energy Kris brings to all of his work and his passion for innovative problem solving."
Dramby and his team have been partnering with high-profile clients in the Mid-Atlantic region over the last several years, including Dominion Energy, Duke Energy, and Washington Gas & Light. Most notably, the team has been providing environmental and engineering services on the Atlantic Coast Pipeline and associated Supply Header Project, which totals approximately 600 miles of new natural gas pipeline in Pennsylvania, West Virginia, Virginia, and North Carolina. Additionally, Dramby and the Mid-Atlantic energy team are working on the Virginia Pollinator-Smart Solar project, a type of project that has not taken place anywhere else in the country to date.
Dramby received a Graduate Certificate in Natural Resources Management and Policy from Virginia Polytechnic Institute and State University and his B.S. in Biology from Towson University.