VHB was recently presented an American Council of Engineering Companies of New Hampshire (ACEC-NH) Silver Engineering Excellence Award for the Downtown Tunnel Project in Lebanon, NH.
As part of the project, VHB's structural engineers conducted an inspection and alternatives evaluation of the former railroad tunnel and recreational pathway, which had been closed since 2014. The evaluation led to the City's decision to move forward with the tunnel rehabilitation and revitalization of the downtown plaza area.
Lebanon has undergone a series of urban renewal efforts since a devastating fire blazed through much of its Main Street in 1964. VHB partnered with the City to complete the 2016 Downtown Vision Plan and Tunnel Assessment. The plan aided in the City moving forward in the restoration of the former railway tunnel to include a pedestrian-friendly shared use path that connects to downtown, while also revitalizing the adjacent parking lot and shopping plaza.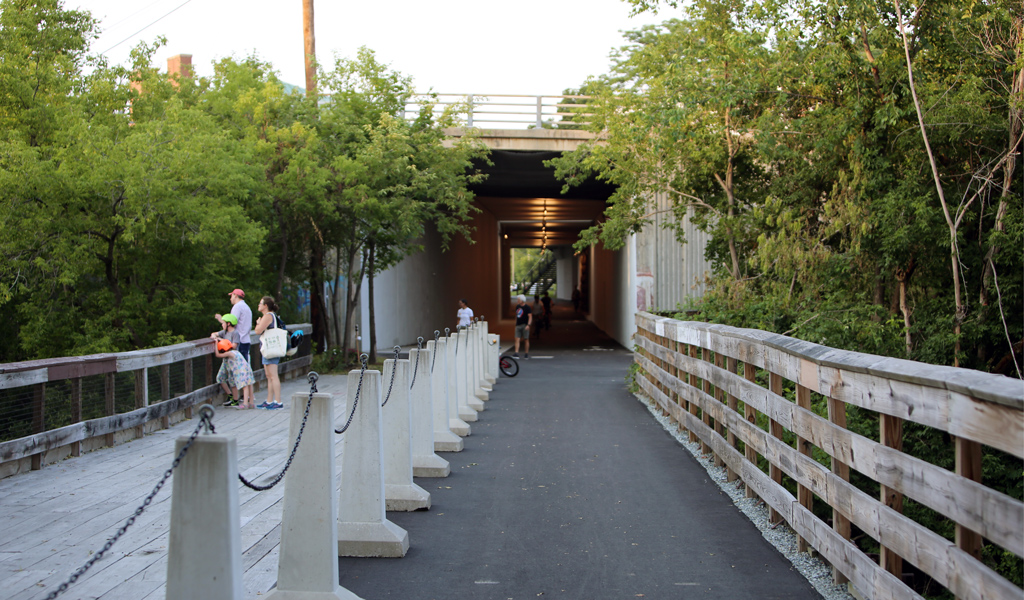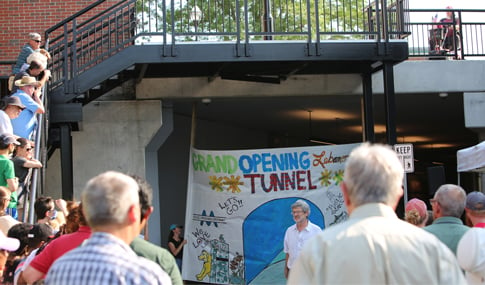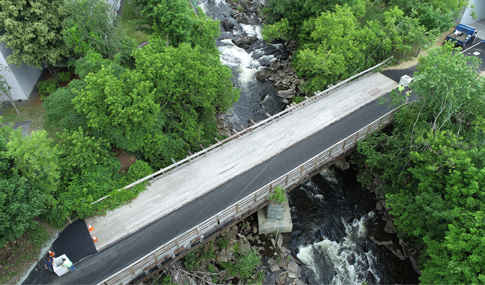 During the exploratory phase, VHB looked at several options for potential tunnel treatments that would provide maximum reuse of the iconic tunnel, while offering enhanced public benefit. To aid in the communication of the proposed design features to the public, VHB's Applied Technology Group used 3D Lidar technology to accurately design and detail the tunnels improvements, generating realistic ground and aerial renderings of the concepts.
The consensus was to replace the deck with a weathertight translucent enclosure near the middle of the plaza and tunnel to create a focal point for the plaza concourse and to allow natural lighting into the tunnel. The advancements served as the last link connecting the Mascoma River Greenway (to the west) and the Northern Rail Trail (to the east) multi-use trails. In addition to managing the tight time constraints of the project, VHB managed and balanced the project's complexities, which included multiple design disciplines, the structural deficiency of the tunnel, reconnecting the two rail trails, and the utilization of a new CCTV system to increase public safety.
The City recently hosted a grand opening, celebrating the tunnels contributions towards a more vibrant and safe downtown area that will provide the City of Lebanon with economic vitality, enhanced bicycle/pedestrian mobility, and an increased user experience for years to come.
Congratulations to all 2021 Engineering Excellence Award winners!