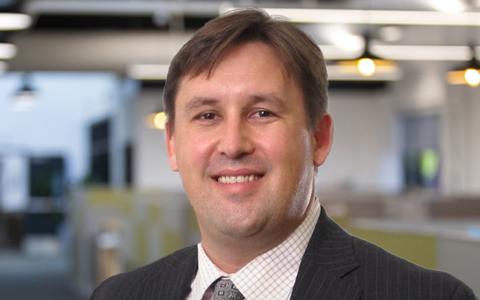 VHB is pleased to welcome Matt Lamb, PE, as Southeast Regional Manager for the company's Florida and Georgia operations. Matt takes on the role as VHB's current RM and Senior Vice President, Dave Mulholland, PE, transitions to VHB's Chief Technology Officer, helping to lead and drive data- and technology-enabled projects across the company's markets, services, and regions. Dave and Matt have a long history of successfully partnering to provide results for our clients and benefits for our communities, which will enable a seamless transition.
"The addition of Matt, a well-respected industry leader, continues our focus on growth opportunities in the Southeast Region and delivering for our clients," said Bill Ashworth, Chief Operating Officer. "He is committed to developing and maintaining quality client relationships, and his experience and reputation will help VHB expand market presence across all services throughout the region as we continue to deliver insightful, future-focused solutions for our clients' most complex challenges."
Matt will lead a team of engineers, scientists, planners, and designers in VHB's Southeast Region, helping deliver best in-class, sustainable, context-driven integrated services to public and private sector clients.
Matt brings 27 years of industry experience leading multidisciplinary teams on public and private projects. In his previous role, Matt led a diverse team of 1,200 in strategic development and implementation of growth initiatives across their infrastructure business.
Matt is a past President of the American Society of Highway Engineers and past Chair of the Transportation Advisory Board for the City of Maitland. He currently serves as Vice Chair of the Planning and Zoning Commission for the City of Maitland. He is the recipient of the Florida's Turnpike Jim Ely Leadership Award and was named the 2019 City of Maitland Volunteer of the Year.
Matt received his Bachelor of Science in Civil Engineering from the University of Central Florida. Connect with Matt. Learn more about VHB's transportation solutions.