The communities of Long Island's South Shore will soon have greater access to healthcare through the addition of a new $130 million, four-story J Wing addition to Mount Sinai South Nassau's campus, which recently broke ground. When complete in 2023, the new building will double the size of the hospital's Emergency Department, add a 40-bed critical care unit, and nine, modern surgical suites, positioning the hospital to improve and expand services for the future.
The groundbreaking brought together Mount Sinai leaders with local elected officials and community leaders to celebrate the start of construction. At 100,000 square-feet, the new expansion is one of the largest building projects in Nassau County and a cornerstone of the hospital's $400 million capital expansion project.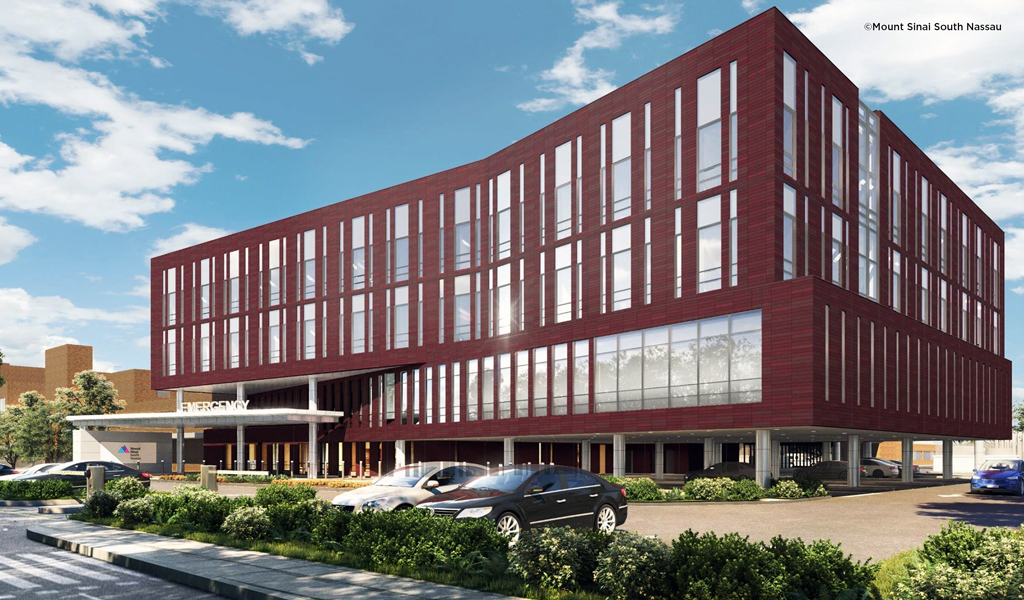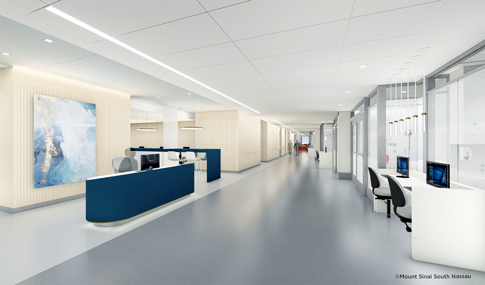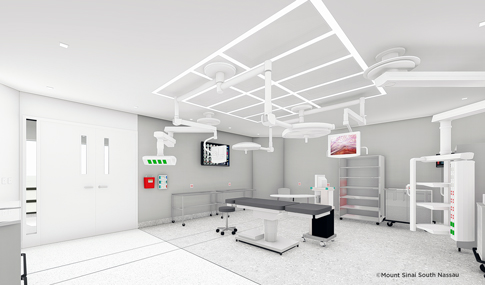 "Mount Sinai is proud to serve the Long Island community as a health care leader," said Kenneth L. Davis, MD, President and CEO of Mount Sinai Health System. "Every day, our world-class experts are finding new answers to the most challenging health problems, creating greater access to advance medicine and scientific breakthroughs, growing programs locally, and making important investments like this one, that better serve this community and improve overall health and outcomes for patients."
VHB provided permitting and design services for the project, partnering with Mount Sinai and the team of consultants on a Master Plan that encompasses various projects, including additional parking, the relocation and upgrade of a central utility plant, emergency and non-emergency infrastructure upgrades, and plans for a future parking garage. VHB assisted with the strategy to obtain the necessary entitlement approvals, developed the Environmental Impact Statement, and led navigation through the New York's State Environmental Quality Review Act (SEQRA) process, as well as performing the traffic analyses and site, civil, and landscape design plans for the entire project.
"The expansion and Master Plan at Mount Sinai South Nassau's campus involved diverse, complex approvals that VHB was able to help the team navigate through our extensive development experience and integrated services approach," said David Wortman, VHB Senior Environmental Engineer. "As Long Island communities grow and healthcare services expand, we're proud to partner with clients like Mount Sinai South Nassau to provide innovative solutions to help them meet their goals."
"As an integrated member of the design team and as Mount Sinai South Nassau prepares for the future of serving the South Shore communities, we look forward to continued partnerships with the consultant team as construction begins and through to completion," said Angelo Laino, VHB Project Manager.
For more information, contact David Wortman.