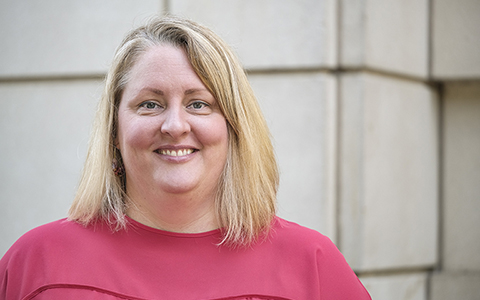 VHB is pleased to announce the addition of Regan Hammond, AICP, as Transportation Systems Director for the company's Atlanta office, where she will lead the firm's focus on planning, traffic, and transit solutions.
Regan is highly regarded in Georgia's transportation planning industry. She was named to Engineering Georgia's 50 Women in the Know in 2020 and 100 Influential Women to Know in 2018. She is an active member and former board member of WTS Atlanta and the Georgia Transit Association.
Regan's collaborative approach to building consensus with stakeholders and city officials leads to smart and sustainable solutions for long- and short-range multi-modal transportation projects. She will be leading a team that is laser-focused on providing future-proof transportation systems and corridors, with skills in project implementation, smart cities, transit planning, service coordination, bicycle and pedestrian planning, corridor planning, regional planning, and transportation demand management.
Her range of experience includes multimodal transportation planning, transit planning, and corridor studies. Notably, she led planning and community engagement for a $10 million TIGER grant award, which helped the City of Atlanta begin important infrastructure upgrades to MLK Jr. Drive.
Her passion for planning and implementing complex, user-friendly complete streets that serve the needs of diverse communities will help our clients transform urban and suburban environments, especially in a world being rapidly reshaped by the ongoing global pandemic.
"We are very excited that Regan will lead and grow our transportation planning team in Atlanta," said Fabricio Ponce, Managing Director of VHB Atlanta. "Regan has a deep understanding of the transportation planning process and its importance, because it impacts all aspects of our lives— living, working, placemaking, and economic development."
Prior to joining VHB, Regan served as Environmental/Planning Department Manager in the transportation and professional services industry and brings over 19 years of experience. She received her B.S. in geography from the University of North Carolina at Chapel Hill.