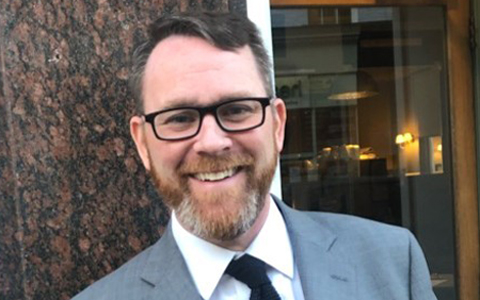 Tim Phillips has joined VHB as Land Development Real Estate Director in Metro DC. With a deep understanding of the intricacies of real estate investments, sustainable urban development, transit-oriented development, and asset management, Tim brings more than 16 years of experience that will expand our capabilities and service offerings to clients.
In this role, Tim will oversee real estate market opportunities in Metro DC to assist clients with repositioning, development, redevelopment, and expansion of their office, residential, retail, and industrial projects. Tim will work closely with VHB's integrated team of planners, engineers, scientists, landscape architects, and designers and will leverage his deep relationships with area developers, architects, brokers, and attorneys.
Prior to joining VHB, Tim was an independent Real Estate Advisor in the U.S. and abroad providing knowledge and insight on site selection, property development, master planning, and market evaluations to help businesses, investors, and organizations make informed investment decisions.
In 2014, Tim obtained his second master's degree in Sustainable Urban Development from the University of Oxford. This curriculum emphasized the exploration of sustainable urban development policies and practices—helpful for clients seeking to meet environmental regulatory requirements, pursue sustainable financial incentives, or attract eco-friendly consumers.
Joe Wanat, Managing Director of Metro DC, recognizes the tremendous growth and potential for redevelopment in the National Capital Region. He said, "Tim's extensive experience in the real estate sector, serving in advisory and directorial roles and working for investment management companies, will be an asset to clients pursuing new projects and developments. With Tim's broad perspective and market insights on sustainable and transit-oriented urban land development, our clients can trust they are in capable hands as they navigate the dynamic and ever-evolving real estate landscape in DC."
Tim also earned a master's degree in real estate development from the University of Maryland and is an active member of Urban Land Institute.