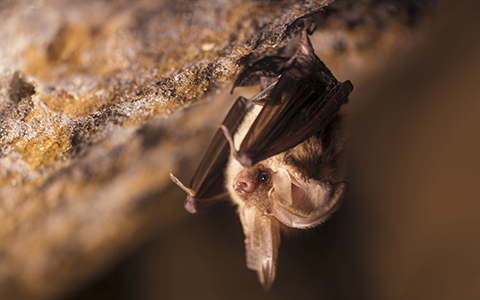 Join VHB thought leaders at the Northeastern Transportation and Wildlife Conference, held virtually over three Wednesdays this year—September 23, September 30, and October 7.
Balancing ecosystem preservation with infrastructure is possible but takes some serious strategy. Environmental scientist Chelsea Glinka will present on strategies to conduct passive acoustic surveys specifically targeting the Northern Long-Eared Bat. Wednesday, September 23, from 12:00–12:30 p.m.
Samantha Alger, PhD, along with public agency partners, will present on Monarch butterflies and Vermont Agency of Transportation's efforts to enhance pollinator habitat along right of ways as part of the Monarch Candidate Conservation Agreement with Assurances (CCAA). Wednesday, September 30, from 1:15–2:45 p.m.
The Northeastern Transportation and Wildlife Conference is an annual event that connects transportation and ecology professionals to share insights on advancements in wildlife ecology and roadway planning, and provides opportunity for collaboration between science and technology to develop implemental solutions.