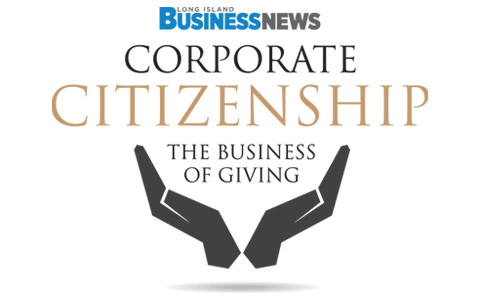 In recognition of its stewardship within the Long Island community, the VHB Hauppauge office has been named a Corporate Citizen of the Year by Long Island Business News (LIBN). A local publication, LIBN selected VHB for its economic, social, and service-related contributions, particularly with nonprofit/charitable organizations.
"We support a variety of organizations year-round that have a direct impact on Long Island," said Managing Director Kevin Walsh. "Organizations like Habitat for Humanity of Suffolk County are very important to us, and every year we help them raise money through home-grown efforts like bake sales, lunches, and raffles. Annually, we support the organization through the 'Sponsor for a Day' program, raising roughly $2,500 to support a build, and 10-15 VHB employees work on a Habitat house for a day each year."
In addition to Habitat for Humanity of Suffolk County, the company's employee-led charitable giving program, VHB Cares, works with organizations like Long Island Cares – The Harry Chapin Food Bank and Stephen Siller Tunnel to Towers Foundation, attending events, builds, food drives, and hosting fundraisers in the office.
"We are honored to have been named a Corporate Citizen of the Year," said Walsh. "Supporting our neighbors and contributing to organizations who do the same is integral to VHB's culture and core values."
You can listen to Kevin Walsh give other insights about VHB's notable efforts by clicking on the virtual Corporate Citizenship Awards official stream and navigating to the 11:01 minute mark.