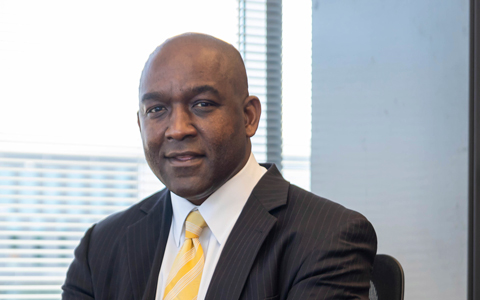 VHB is excited to announce the addition of Reggie Scales as Managing Director for the firm's Raleigh office. In this role, Reggie will be dedicated to leading the development and implementation of the office's growth strategy, overseeing complex projects, and managing the office's 100 employees who are focused on providing land development, transportation, and environmental services to clients across the State.
As an AEC industry thought leader with experience in both the public and private sectors, Reggie has spent the past three decades of his career managing complex public policy initiatives, with a focus on transportation planning, land use administration, and public engagement strategies. He brings leadership experience and a broad client portfolio gained while at a global engineering consulting firm for more than 16 years, and in the public sector for more than 12 years.
"In the thriving, fast-growing region that is Raleigh-Durham Research Triangle, we need a big thinker with strong civic and business relationships to accelerate VHB's growth and expansion in the Mid-Atlantic," said Nancy Barker, Mid-Atlantic Regional Manager at VHB. "I know Reggie will help us build on the Raleigh team's great foundation and guide our growth in a visionary, strategic way."
Reggie is a graduate of Appalachian State University where he earned a Bachelor of Science degree in Community and Regional Planning. He currently serves on the Legislative Committee for ACEC's North Carolina chapter and was formerly a Board of Directors member. His community involvement activities include serving on the Board of Advisors for the Greater Raleigh Chamber of Commerce, as well as serving as the immediate past president of the Cary Rotary Club. Prior to joining VHB, Reggie served as CPL's Transportation Principal for operations, business development, and civic engagement in North and South Carolina.
For more information about VHB's Raleigh Office and how we can assist you on your next project, visit our VHB's Raleigh Office or connect with Reggie at rscales@vhb.com.