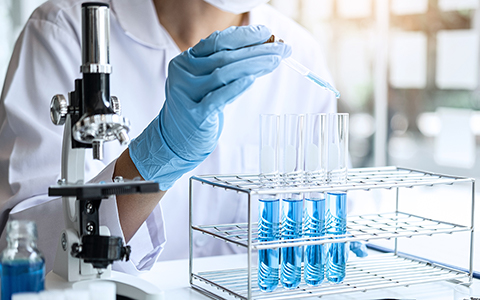 For more than 125 years, the Public Health Laboratory has been on the front line of battling deadly outbreaks in New York City, including its role as the first laboratory to initiate COVID-19 testing out of each borough. To continue to function in this critical role, the Public Health Lab needs state-of-the-art facilities that include the latest technologies and a flexible and functional work environment for its staff. To address the challenges of its current aging facility, the New York City Economic Development Corporation (EDC) is overseeing the creation of a new 200,000 square-foot facility in Harlem on behalf of the New York City Department of Health and Mental Hygiene (DOHMH).
Environmental review documentation managed by VHB supported the city's environmental review, with the Office of Environmental Coordination (OEC) as lead agency. The favorable finding of a negative declaration is crucial in DOHMH's push to modernize the decades-old Public Health Laboratory.
"It is always important that we keep public health projects like this moving forward as quickly as possible, and COVID-19 only underscores how essential new, modern facilities will be for DOHMH. We're enthusiastic with our findings and the issuance of the negative declaration allowing this project to move forward," said Allison Ruddock, Environmental Services Leader. "With many agencies and stakeholders involved in this review, collaboration was absolutely critical to our success. Even as designs for the facility progressed, by closely coordinating with the EDC, we were able to easily consider any implications these changes may have had."
Currently, staff are working in sub-divided layouts that create a "siloed" environment—laboratory floors are warrens of small, inflexible spaces that often double up as offices and cannot support state-of-the-art testing equipment. The new facility will provide DOHMH workers more flexibility for equipment, more functional adjacencies, and plenty of space for more effective work so that a response during any emergency can be significantly improved.
Construction for the facility will be completed in 2025, providing the Public Health Lab with the facilities needed to contribute to the long-term health of communities in New York City.
Interested in learning more about our findings and why the Public Health Lab is vital to the future of a healthy New York? Reach out to Allison Ruddock, Environmental Services Leader on the project: aruddock@vhb.com.