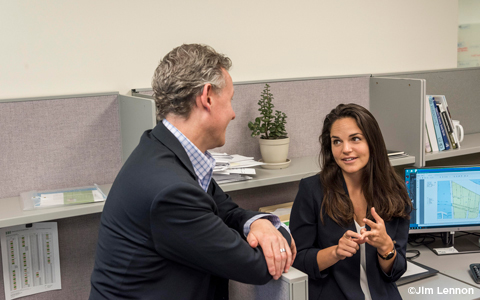 VHB has been named to Crain's New York Business 100 Best Places to Work in New York City for 2020. The office joins a prestigious list of 100 firms across the full spectrum of New York City's industries who value and nurture a culture that supports professional growth, a collaborative and supportive workplace environment, and benefits offered with employee well-being in mind.
Recognition is based on an employee engagement survey and a separate employers survey focused on work environment, growth opportunities, leadership and mentorship, and benefits ranging from traditional to special perks offered by the company.
"We've faced many challenges this year, and I'm proud of our team for continuing to focus on what's important: our coworkers, communities, and clients," said Maxine Hill, Managing Director of VHB's New York City office. "At VHB, we look out for each other, and our culture of caring hasn't been put on pause—this demonstrates our commitment to making VHB a great place to work. Thank you, Crain's New York Business, for this great honor and congratulations to all the firms recognized this year."
Congratulations to the entire team!
A virtual celebration will be held on December 3, 2020 from 4-5 p.m. where Crain's will unveil the rankings, with those results published in the December 7th issue. To purchase tickets or learn more about the event, visit www.CrainsNewYork.com/bestplaces2020.