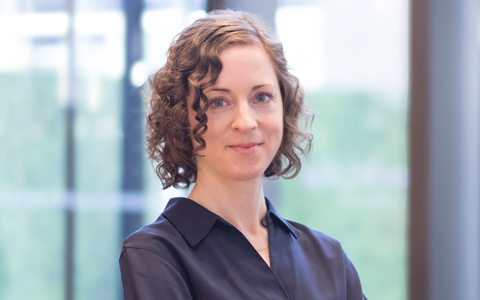 VHB continues to expand its offshore wind energy service offerings in the Northeast with the addition of Anne-Elizabeth Kaitano as Senior Environmental Scientist/Project Manager. Operating primarily from New York City, Anne-Elizabeth brings more than 15 years of experience developing and executing permitting and stakeholder engagement strategies to advance onshore and offshore energy projects, positioning VHB to deliver effective and strategic solutions for energy clients.
"At VHB, we aspire for a more sustainable world," said Kris Dramby, CWB, PWS, CE, Vice President and Corporate Energy Market Leader at VHB. "Anne-Elizabeth's support gives VHB added flexibility to respond to the increased need for renewable energy solutions and to focus on advancing new development for offshore wind."
Since 2016 Anne-Elizabeth has provided support to multiple, local offshore wind initiatives in New York and New Jersey in addition to states along the Eastern Seaboard. Anne-Elizabeth brings experience navigating environmental permitting and working directly with agencies like the Bureau of Ocean Energy Management (BOEM), New York State Energy Research and Development Authority (NYSERDA), and New York State Department of Environmental Conservation (NYSDEC), among others.
Anne-Elizabeth has a master's degree in Conservation Biology from Columbia University and a BA in Biology from Wittenberg University in Springfield, OH. She is a member of the Women of Renewable Industries and Sustainability Energy's New York Chapter.
Connect with Anne-Elizabeth at akaitano@vhb.com.