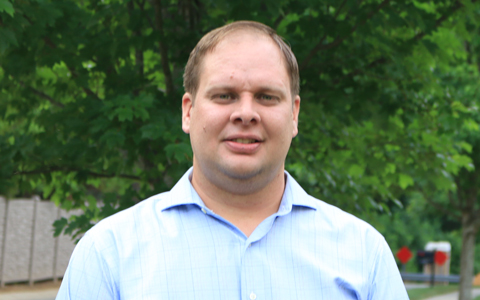 Kevin Westra joins VHB as Land Development Team Leader in Charlotte, NC, a role that will be instrumental in helping VHB expand our growing land development services across the State. Kevin will lead a team of professionals in developing community-centered, accessible, safe, and engaging designs for commercial, residential, industrial, hospitality, municipal, and institutional projects. With strategic growth occurring in Charlotte through initiatives like the Charlotte Future 2040 Comprehensive Plan, Kevin will help VHB advance integrated service offerings to support our clients across North Carolina and their project investments.
Prior to joining VHB, Kevin spent 16 years involved in the development of residential communities, commercial real estate, state-of-the-art hospitals, K-12 schools, colleges, universities, parks, and greenways. He has assisted clients with rezoning, preliminary plats/plans, construction documents, and permitting—understanding common project challenges, including infrastructure, operating environments, approval processes, and project timeline management. His experience with designing, permitting, and certifying projects with reviews from the City of Charlotte, Mecklenburg County, Gaston County, Union County, City of Concord, City of Belmont, Town of Harrisburg, Town of Waxhaw, Town of Huntersville, the North Carolina Division of Energy, Mineral, and Land Resources, NCDOT, and North Carolina State Construction Office gives him a broad understanding of various stakeholder's project requirements, a benefit for keeping projects on track.
"Kevin's breadth of experience working on varied projects for a variety of client types makes him a great fit for managing land development in Charlotte," said John Muth, Charlotte's Managing Director. "VHB's collaborative environment includes an integrated thinking approach, involving traffic engineers, planners, NEPA practitioners, and additional in-house resources to move development along as smoothly and as quickly as possible. Adding Kevin's perspective and insights to our growing studio of professionals will be beneficial to our clients and their project delivery."
Kevin earned his Bachelor of Science degree in Civil and Environmental Engineering from South Dakota State University and is a licensed Professional Engineer in North Carolina.
For more information about VHB's Charlotte office and how we can assist you on your next project, visit VHB's Charlotte Office, or connect with Kevin through email or LinkedIn.