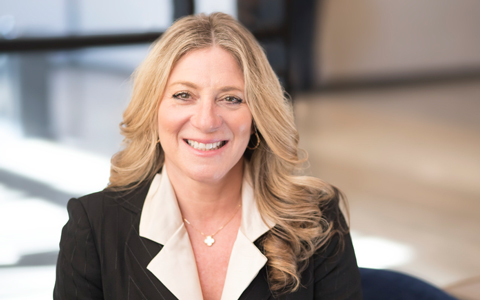 VHB advances growth in New York and New Jersey by welcoming Raffaela Dunne as Northeast Institutions Market Leader.
Raffaela brings 30 years of experience in ground-up development, repositioning assets and properties, and public-private partnerships to VHB's legacy and prospective projects for institutions like Princeton University, Northwell Health, Catholic Health, and others. Raffaela's extensive real estate experience drives her unique perspective that will enrich VHB service offerings to our development clients. As Institutions Market Leader, Raffaela will enhance project delivery while managing key client relationships and coordinating and overseeing regional institutions project teams.
"VHB's Northeast Region is in growth-mode, expanding both our geographic reach and depth of integrated services," said Terri Elkowitz, Senior Vice President and Northeast Regional Manager. "I'm confident that Raffaela's leadership for our Institutions market, and her perspective from extensive experience in real estate, will strengthen our teams' ability to deliver unique solutions for our clients."
Most recently, Raffaela served as Senior Vice President for Washington Square Partners, Inc. where she was responsible for managing the firm's real estate advisory practice, including leading business development, managing clients, procuring and managing multidisciplinary teams, and supervising projects at Moynihan Station, Penn South Cooperative, Archdiocese of New York, and Long Island University, among others.
Raffaela holds a Master of Science in Environmental Engineering and a Bachelor of Science in Civil/Structural Engineering from Manhattan College. In 2019, Raffaela was elected a Trustee and appointed in 2020 as Deputy Mayor of the Village of East Williston, Long Island, New York.
Connect with Raffaela at rdunne@vhb.com.