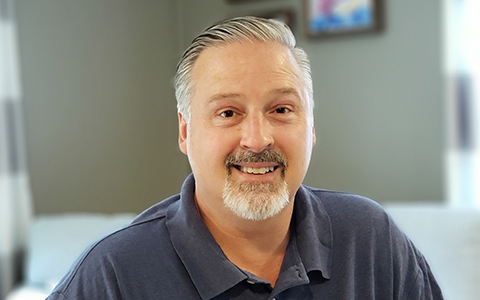 VHB welcomes Richard Lewis as Director of Energy Engineering in New England. For nearly 30 years, Rich has helped clients throughout New England and the Northeast move important commercial developments, utility infrastructure improvements, electrical substation, and transmission projects forward. With his deep understanding of the energy market and strong relationships, Rich has helped clients overcome utility and infrastructure challenges while maintaining a focus on schedule and budget.

Throughout his time in the industry, Rich has supported clients including Eversource, National Grid, New Energy Alliance, Massport, and many private developers. In his role at VHB, Rich will guide the incorporation of engineering services into our regional energy team, enhancing our ability to provide integrated consulting services to our energy clients.
"We are excited to have Rich join our growing energy team and enhance our services in the region. He has a history of successfully meeting clients' utility engineering needs and advancing challenging projects through clear communication and innovative design," said Scott Johnstone, New England Energy Market Leader.
Rich received his B.S. in civil engineering from Tufts University. Connect with him at rlewis@vhb.com