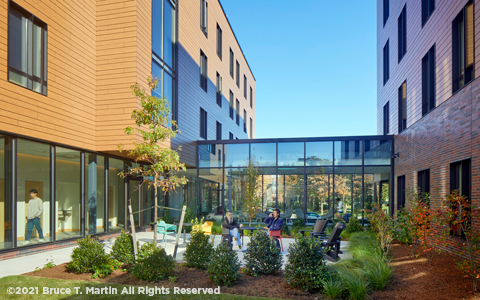 When Brown University students arrived in May 2021 for the summer semester, they were welcomed with a new state-of-the-art health and wellness center and residence hall, the first to be constructed on the University's campus in 30 years. In recognition of Mental Health Awareness month, we celebrate this new facility, designed with a holistic approach to health and well-being.
Construction began in November 2019 and, despite challenges due to the pandemic, the building remained on schedule allowing for the first Bear residents to occupy and utilize the campus' new addition in summer 2021. The University's goal for the facility was to provide services and programs essential to the students' physical and emotional health. It features co-located student services, including a clinical area with 20+ exam rooms, a counseling and psychological services department, administrative suite, radiology department, laboratory, pharmacy, suite for the BWell program (health promotion center), and a student-led EMS department with ambulance bay, along with the 162-bed residence hall.
VHB provided site/civil engineering design services along with survey, traffic, site permitting, and construction administration services for the project. The project's goals not only aligned closely with VHB's corporate culture of improving health and well-being, but also to our foundational element of sustainability. The residence hall features several outdoor common areas including a green roof that provides a pollinator habitat and also contributes to the University's sustainability initiatives.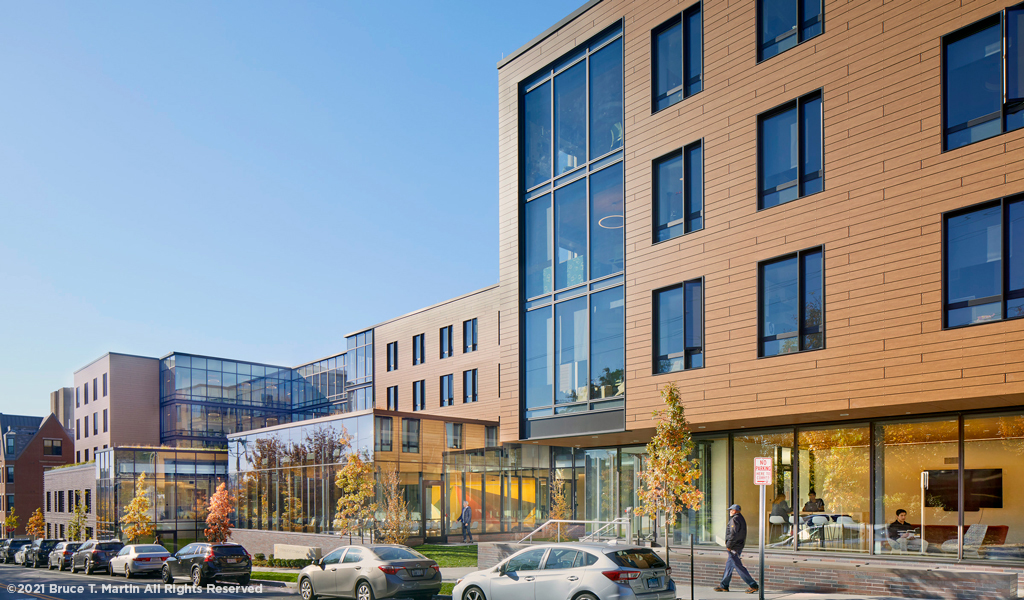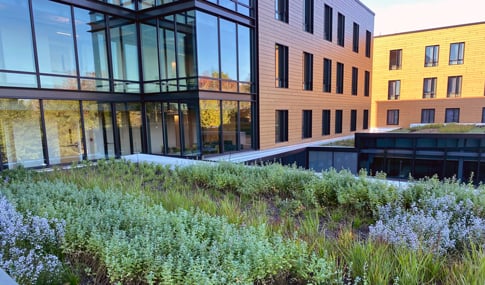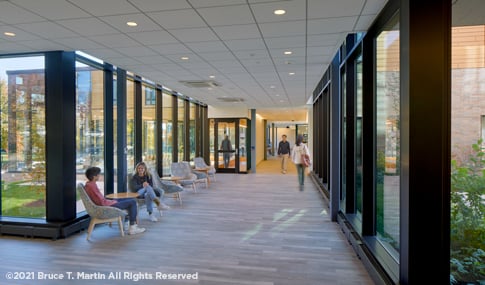 VHB Project Manager, Jon Stabach, said, "VHB is excited to have had the opportunity to recognize the project goals and create an environment for students who are committed to a healthy lifestyle. We're thrilled to be part of a project that will have a positive impact on the lives of Brown students for years to come."
VHB is proud to have contributed to this meaningful project which embraces the importance of student health and well-being, while contributing to economic vitality and environmental stewardship. The VHB Team is grateful to have had the opportunity to work alongside Shawmut Design and Construction, William Rawn Associates, Stephen Stimson Associates, and other partners.
Read more about VHB's higher education experience, and to learn more about VHB's experience with Brown University, please contact Jon Stabach.