Getting involved to advance our strong culture!
VHB has a number of employee resource groups and engagement programs that provide support, tools, and connections to help you on your journey at VHB. Whether you are interested in giving back, advancing sustainability initiatives, promoting wellness, learning from colleagues, or making new friends—we've got you covered.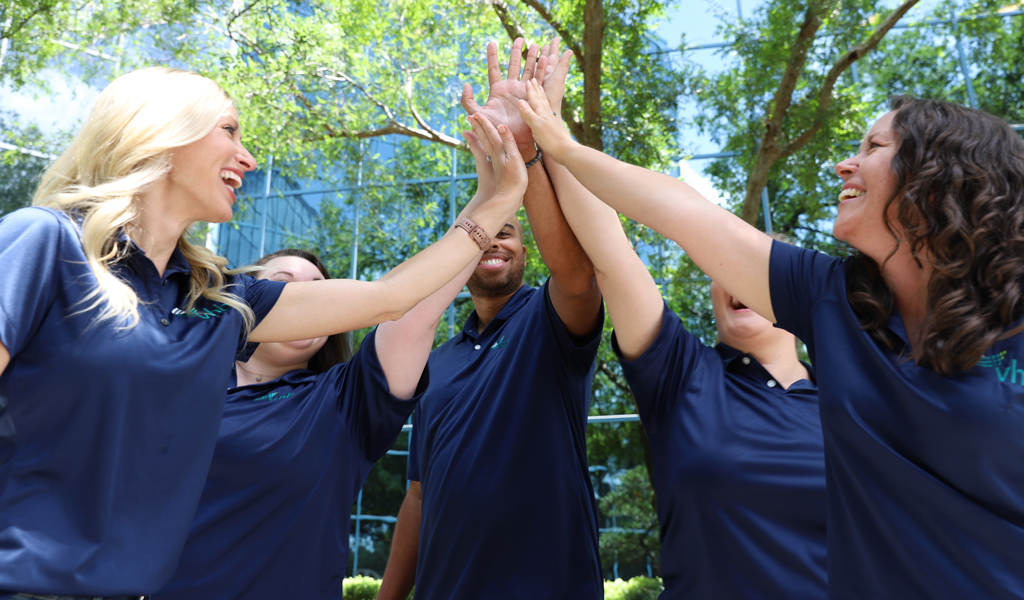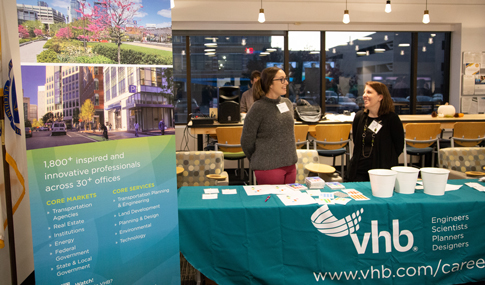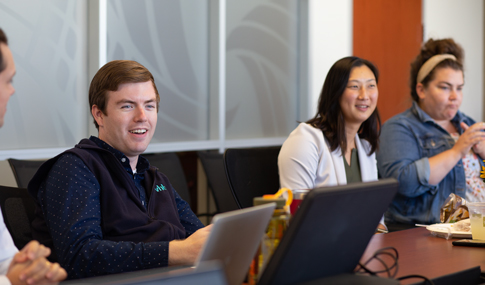 VHB IDEAL
Inclusion, Diversity, Equity Alliance
Diversity is one of the core values that guides us as a company. VHB IDEAL engages employees on shared concerns and interests and promotes awareness, inclusiveness, and diversity across our footprint. IDEAL holds regular meetings open to all employees, hosts informative panel discussions, and brings in guest speakers to raise awareness.
Green Team
Green Team members are an important part of weaving sustainability into our day-to-day operations and encouraging fellow VHBers to help make a difference. Green Team members are invited to attend our virtual meetings, share ideas, and help plan and promote Green Team initiatives. They also run the VHBe Green series, which brings employees together to share our knowledge, curiosity, and passion around different topics—all on the theme of greener living.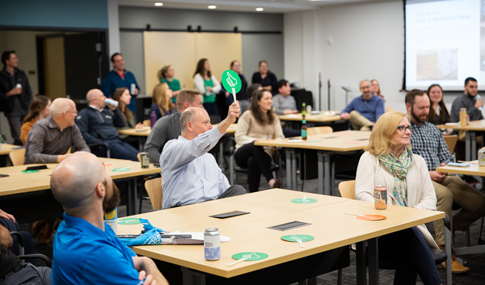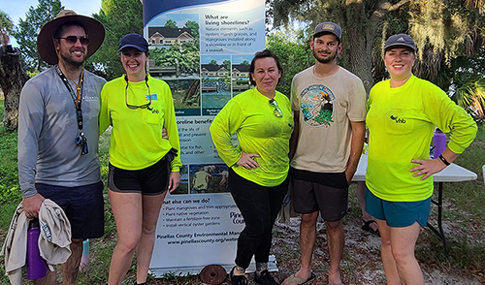 Emerging Professionals
This group facilitates bonds between employees, shares information about the many internal resources and client-focused services VHB offers and encourages professional and social networking.
Parents Group
A support community of parents from across VHB share ideas, questions, and resources.
VHB Cares
We share a deep commitment to helping others and making an impact in our communities. Throughout the past 40+ years, VHB and our employees have raised more than $4M for nonprofit organizations.
VHB Well
VHB offers a range of whole-self wellness benefits, including an Employee Assistance Program, fitness reimbursement, and more.
College Ambassadors
Our College Ambassadors build relationships with select colleges and universities to draw top talent to VHB and position VHB as an employer of choice.