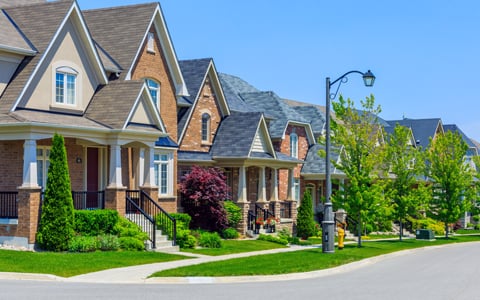 Northland Residential, a developer that VHB has partnered with for almost 10 years, was recently featured on the cover of Builder+Architect Magazine as Builder of the Month for its latest project, Wolcott Woods in Milton, Massachusetts. The 60-acre site is a new 55+ community and features 54 homes with a diverse collection of architectural styles and materials.
VHB's Curt Quitzau, Director of Land Development, is quoted in the article saying, "It has been an honor to work alongside Northland Residential over the past nine years, helping them deliver award-winning communities across the Commonwealth. Congratulations to the entire Northland team on the success of their projects, both built and in the pipeline, and for this well-deserved recognition!"
Read more about this project, nestled against the picturesque backdrop of the Blue Hills Reservation, in Builder+Architect Magazine.
Learn more about how VHB can provide valuable support to residential projects by visiting our real estate page.