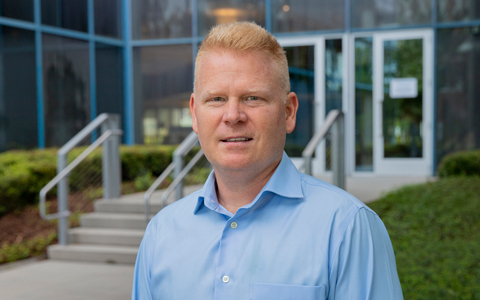 VHB advances growth in its real estate and planning division by welcoming Greg Alban as Senior Design Lead to its landscape architecture practice serving Orlando and the Southeast.
Greg brings 23 years of leading hospitality, residential, retail, and commercial real estate landscape design projects in more than 30 countries and has extensive experience in site planning, master planning, concept design, theme development, and detail design. His passion for elevating design and ability to envision creative ideas and site-specific solutions has a positive impact on the places we live, work, and play.
In his new role at VHB, Greg will work with interdisciplinary teams on a diverse portfolio of projects that are strengthening communities in our region and expanding access to healthy, equitable public spaces, including Downtown Orlando's Creative Village and Wellness Way in Lake County, Florida. From resort design to residential communities, Greg brings an understanding of the importance of place-making to frame a project's program, context, and setting.
Greg's leadership in international landscape design and planning projects is deep and wide—from the Caribbean to China. His domestic and international experience elevating the environment of parks, town centers, multi-family residential, and mixed-use development projects means Greg understands the economic, social, and environmental benefits of outdoor spaces. Prior to joining VHB, he served as the design principal for landscape architecture for Burnham Institute for Medical Research, a significant medical research facility and U.S. Green Building Council (USGBC) Leadership in Energy & Environmental Design (LEED) Gold certified project.
"Greg's keen understanding of how communities across the globe are enhancing public spaces via landscape design brings tremendous value to VHB's real estate and planning practices and our clients," said Demond Hazley, Interim Managing Director, VHB Orlando.
Greg received his Bachelor of Social Science, Landscape Architecture, from Michigan State University. Connect with Greg at galban@vhb.com.