The City of Harrisonburg, Virginia, celebrated the grand opening of the Friendly City Trail this Spring. The two-mile, paved, 10-foot wide shared-use path provides a designated space for walking, biking, and jogging, while connecting neighborhoods, schools, and parks. The project aligns with the city's objectives to enhance their multimodal transportation options and expand their bicycle and pedestrian network. VHB provided planning and design services for the shared-use path.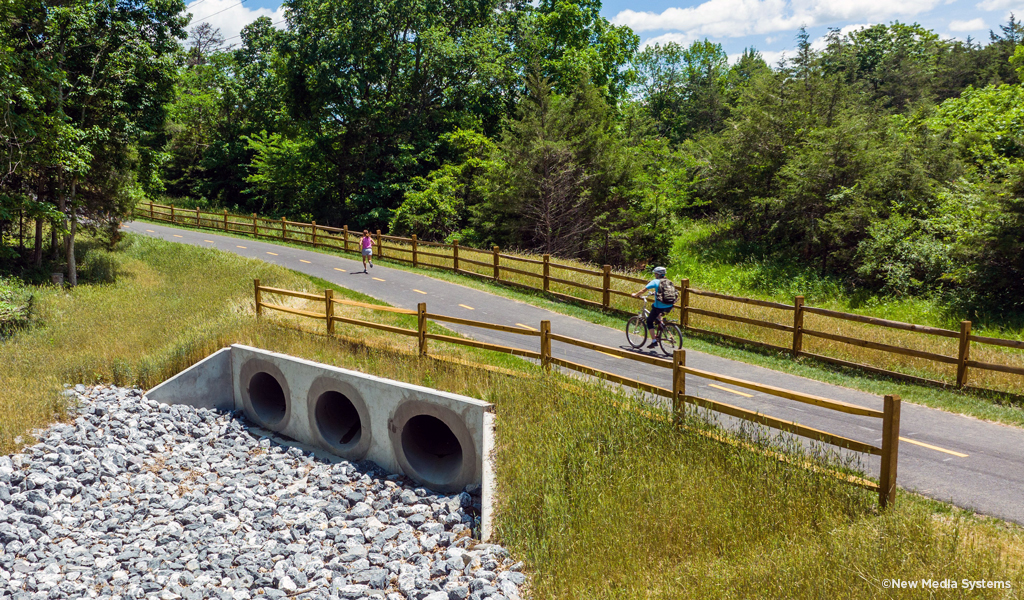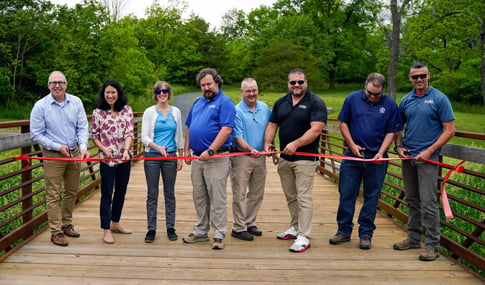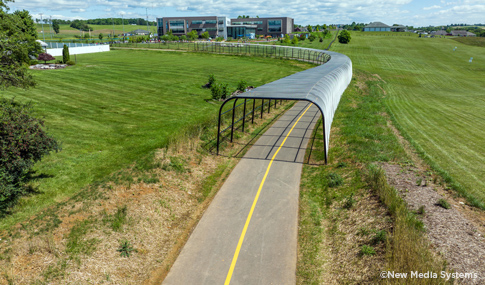 As an important link within their alternative transportation system, the trail runs adjacent to the Heritage Oaks Golf Course and provides connections between three community schools (Harrisonburg High School, Bluestone Elementary School, and Thomas Harrison Middle School), residential neighborhoods as well as Hillandale and Westover Parks. The city made public engagement and input from the community a critical aspect of developing the trail's preferred alignment and prioritizing segments for implementation. The city also worked with VHB to create a mobile technology application to assess path alignment and grading limits, property information, and aerial photography when on-site with property owners to help streamline communication.
"It was important to the City of Harrisonburg to engage the community in the design of the shared-use path," said Chris DeWitt, Mid-Atlantic Planning and Design Service Leader at VHB. "As the city continues to create an interconnected transportation system for all modes, this trail is an incredible amenity for residents to connect to important destinations by bicycle and foot. Thanks to public input, we were able to make these connections to provide a route with the most value."

The Friendly City Trail received its new name in November 2021 based on feedback from a community survey. Additional unique features of the trail include protective fencing over the shared-use path to shield users from the adjacent Heritage Oaks golf course driving range, and a shared-use path bridge over an existing drainageway.
VHB supported the city with the public involvement process, concept planning, survey, wetland delineation, shared-use path design and engineering, stormwater management, and structural design.
To learn more about VHB's community planning services, visit the Planning and Design page on our website, or connect with Chris DeWitt through email or LinkedIn.