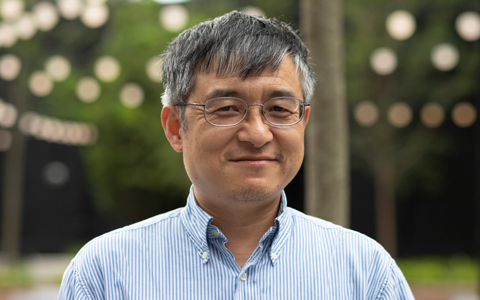 VHB welcomes James Shao, PE, as the new Director of Traction Power in its Newark, NJ, office. In this role, James will lead a team responsible for designing, constructing, testing, and maintaining electrical systems that provide power to move trains and rail vehicles. This aspect plays a crucial part in transit and rail infrastructure, enabling efficient, smooth, and safe train operations. James' appointment marks a significant milestone for VHB as it expands its electrical engineering services, strengthens its presence in the Northeast transportation market, and reinforces its position as an industry leader.
With more than three decades of experience, James brings a wealth of knowledge in traction power and communications-related systems for transit and rail infrastructure. He joins VHB from a prominent solutions provider company in New York City, where he served as Principal Technical Consultant—Traction Power, offering invaluable support services in electrical design and construction to transit and rail clients. Throughout his career, James has played a vital role in the design, construction, testing, and start-up of traction power and communication systems for key clients like Long Island Rail Road (LIRR), MTA Metro North, and Southeastern Pennsylvania Transportation Authority (SEPTA).
"James' exceptional track record and unwavering commitment to innovation perfectly complement our vision for shaping the future of transportation," said Joe Pizzurro, PE, NYC Managing Director. "With James leading our traction power practice, VHB is well-equipped to exceed expectations and set new industry standards, solidifying our standing as trailblazers who deliver cutting-edge solutions."
James will be based in the Newark office, collaborating closely with the power team and other transit and rail disciplines in the NYC office and across the firm. His leadership will be instrumental in fostering a unified approach across the VHB footprint, delivering top-notch services to clients in the Northeast region and beyond.
"VHB has a strong reputation for providing innovative solutions in the engineering and transportation consulting industry," said James. "I am excited to join the team and contribute to the growth of the traction power engineering practice. Together, we will deliver powerful results for our clients while revolutionizing our services in this dynamic market."
James's experience extends beyond traction power, as he previously worked on electrical and communication systems for educational facilities, bridges, roadways, and office towers. His experience in the telecommunication sector encompasses diverse roles as a network architect, engineering network designer, project manager, systems integrator, and testing and validation engineer in various data networks. "This background and understanding of these systems combined with power engineering will further enhance VHB's prominence in the Energy, Real Estate, Institutional, and Transportation marketplace as VHB continues to deliver integrated thinking to all of its clients," Joe added.
James is a Licensed Professional Engineer and holds an MS in Electrical Engineering in Telecommunication Networks from NYU Polytechnic School of Engineering.
Learn more about VHB's transportation solutions or contact James via email or LinkedIn.