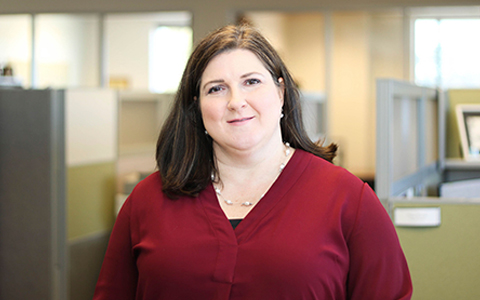 Jenny Fleming, PE, Mid-Atlantic Regional Water Resources Director, will serve on the Board of Directors for NC Go! for a three-year term from 2020 to 2023. NC Go! is an advocacy group dedicated to planning for the future of transportation in North Carolina, focusing on improving road safety, increasing public transportation options, and building efficient transportation solutions. VHB is a Champion Sponsor of the organization.

"My entire career has centered around improving transportation in my home state of North Carolina," stated Jenny. "I'm proud to have the opportunity to help drive transportation policy through this organization."

Mid-Atlantic Regional Manager Nancy Barker, PWS, echoed those sentiments. "At VHB, we're dedicated to improving our communities—Jenny's involvement in NC Go! will help us keep our North Carolina clients at the forefront of transportation policy developments."
To learn more about VHB's transportation-related services or the NC Go! organization, contact Jenny Fleming at jfleming@vhb.com.