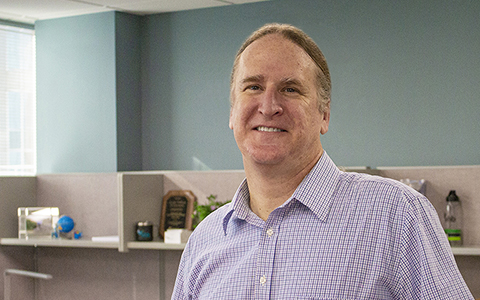 VHB is excited to welcome Kevin Bynum, PE, to our expanding Tampa Land Development team. Kevin joins VHB as a Senior Civil Engineer, bringing 20 years of experience in the Gulf Coast region.
Kevin's portfolio includes providing full-service civil engineering and stormwater design for large-scale industrial and manufacturing projects as well as a variety of higher education and K-12 institutions.
Kevin is well respected by local permitting agencies for his ability to solve complex stormwater engineering challenges. During his career, he has navigated land development and water resource projects in Hillsborough, Pinellas, and Pasco counties and the cities of Clearwater and Tampa.
"We are excited to have Kevin join our growing Land Development team in Tampa. I've worked directly with Kevin and know him to be one of the best problem solvers in the industry. He brings great client relationships with local municipalities, school districts, and many industrial clients, which will help build diversity in our current portfolio," said John Eveland, PE, Director of Land Development for VHB's Gulf Coast region.
Kevin received a Bachelor of Science degree in civil engineering from the University of South Florida. He is a Registered Professional Engineer in Florida and a member of the American Society of Civil Engineers, Florida Stormwater Association, and the Pinellas Chapter of the Florida Engineering Society.
Connect with Kevin at KBynum@vhb.com.