VHB is helping reposition an industrial warehouse district in Richmond, Virginia, into a thriving mixed-use community. Sauer Properties recently announced a master plan for Phase II of the Sauer Center, a 37-acre development project in the city's midtown. VHB is partnering with the developer to dramatically transform the district into a vibrant neighborhood with parks and multimodal connections to increase walkability and provide communal space, as well as retail, residential, hotel, and office spaces.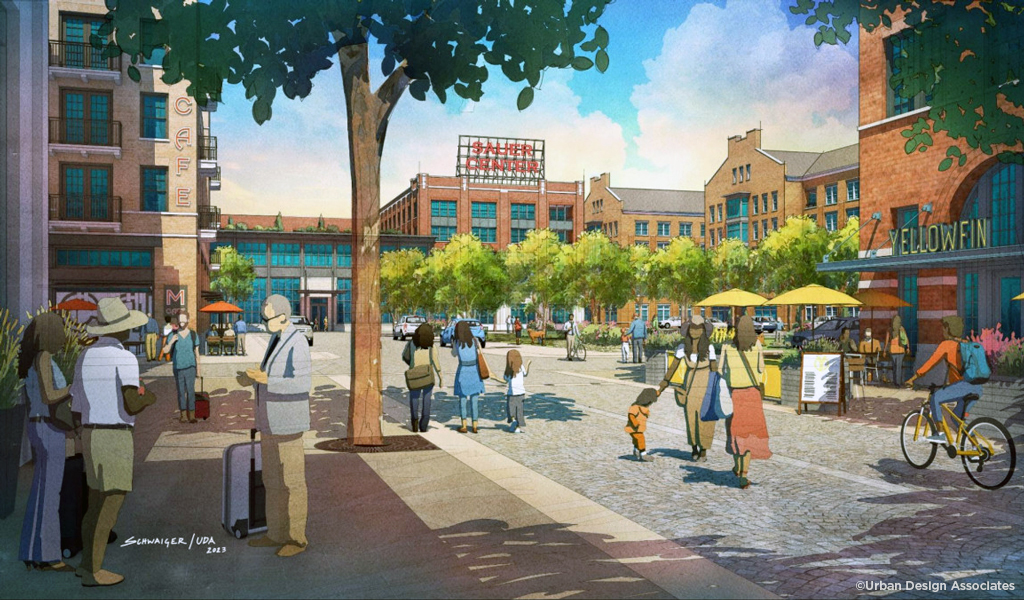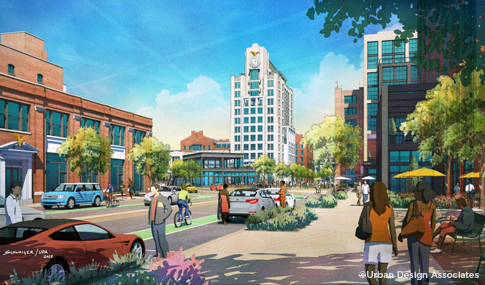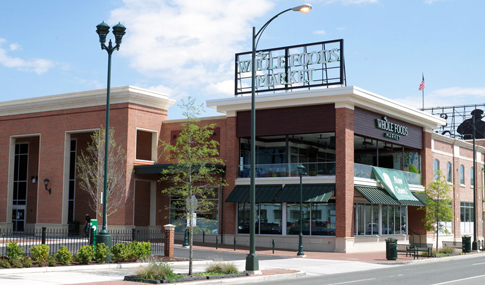 Phase I of Sauer Center was complete in 2022 and is anchored by the area's second Whole Foods Market. VHB collaborated with the project's architect on master planning and landscape architecture during Phase I, which included brick and cobblestone paving accents, solar panel canopies over parking, lighting, and landscape elements that will carry forward into Phase II. VHB will provide a collaborative approach to project planning that includes landscape architecture, transportation planning, and site/civil engineering to shape the 37 acres of community in a meaningful, holistic way.
"This project is more than just buildings, roads, and parks," said Marshall French, Sauer Properties' Director of Development and Construction. "It's about creating a sense of place and leaving a positive impact on the Richmond region. The VHB team's blended strength in landscape architecture and civil engineering have been instrumental in shaping the design and programming of the future public spaces."
VHB is providing guidance for the integration of sustainable features to reduce environmental impacts in both the design and operation of the community. This approach is significant for Phase II, which is within the combined sewer area of Richmond, where the implementation of integrated stormwater management strategies and the creation of high-performing landscapes take on a heightened importance in protecting the overall capacity of the existing system.
Find out more about VHB's role in the Sauer Center by contacting Charlene Harper.