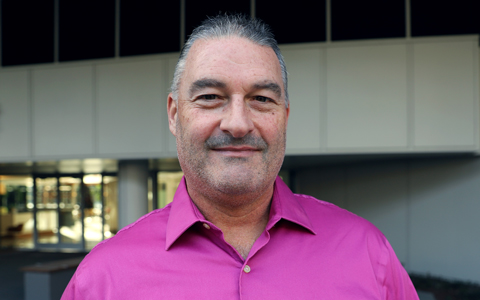 VHB expands their transportation management, design, and operations team in the southeast with the addition of Todd Long as Senior Transportation Engineering Manager in Orlando. Todd's insight on complex transportation projects for federal, state, and local governments will be instrumental in helping communities increase capacity and make roadways safer and more sustainable.
During Todd's previous career at Florida Department of Transportation (FDOT), he oversaw hundreds of roadway reconstruction projects including high-profile projects on busy SR 436, SR 500, and US 27. Todd helped make SunRail a reality for the commuters and residents of Central Florida, providing preliminary design-oversight responsibilities for multiple stations in Phase 1 of the Central Florida Commuter Rail Transit (CFCRT) SunRail project. His insight will help steward a new generation of transportation professionals at VHB on leading complex transportation projects for federal, state, and local government clients.
"Todd understands how consensus building is vital to expanding transportation mobility in Central Florida, "said Mark Bertoncini, Director of Transportation. "He brings a wealth of experience from the public side of managing large transportation projects that will help clients leverage innovation and new technologies to solve our most pressing transportation challenges."
Todd also provided insight and leadership for the Titusville, Florida, Max Brewer historic bridge replacement. The project was a renovation of a swing-span bridge with a high-level bridge and new lighted fishing pier that is still a focal point of the community.
His relationships with important transportation stakeholders like FDOT, state and local governments, Federal Transit Administration (FTA) Federal Railroad Administration (FRA), CSX Corporation, and Amtrak will help move critical VHB projects like the Simpson Road widening redesign for Osceola County Board of Commissioners forward.
Todd holds a Bachelor of Science degree in Engineering from The University of Florida.
Learn how VHB can help with your next transportation project by connecting with Todd.