VHB celebrated four awards in North Carolina this month: three from the American Council of Engineering Companies of North Carolina (ACEC/NC) and one from the North Carolina Chapter of the American Planning Association (APA-NC). The three awards from ACEC/NC were announced at their 2023 Engineering Excellence Awards Gala on October 10, celebrating the state's best engineering projects and member firms. VHB was awarded Large Member Firm of the Year; the Engineering Excellence Award under the Planning and Mapping Category for the Hillsborough Comprehensive Sustainability Plan; and the People's Choice Award, selected through online voting, for the same project. The Hillsborough Comprehensive Sustainability Plan also received the Marvin Collins Award Honorable Mention for a Comprehensive Plan for a Community Less than 25,000 from APA-NC at the North Carolina Planning Conference.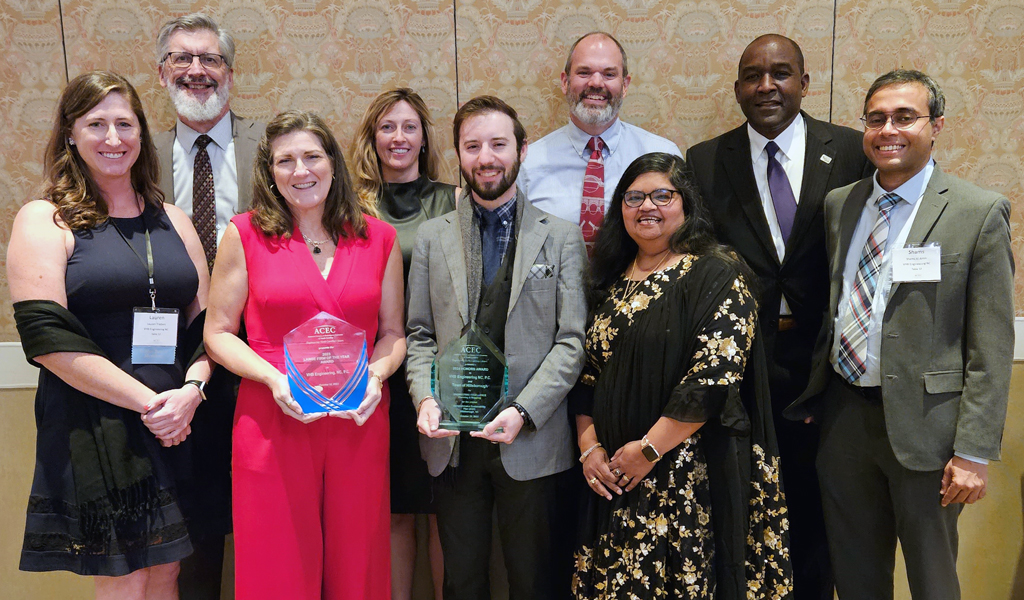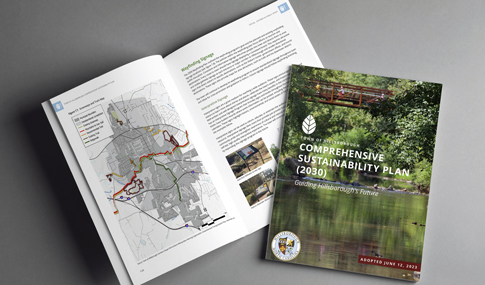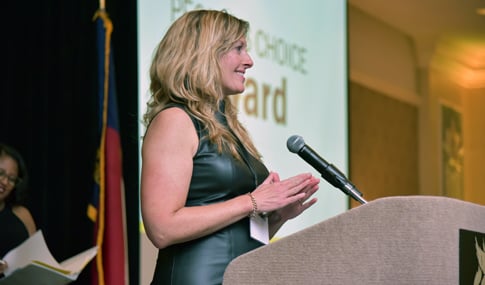 VHB was the prime consultant for The Town of Hillsborough's Comprehensive Sustainability Plan, which was developed through an extensive planning process. The Town, situated within one of the fastest growing corridors in North Carolina, aims to establish a long-term collective vision for social, environmental, economic, and infrastructure development. The Plan's focus is to guide growth and development through a sustainable lens now and in the future. VHB led the planning effort, which included extensive community engagement and collaboration.
The prestigious Member Firm of the Year Award is presented to one small and one large firm annually, recognizing their active involvement with ACEC/NC, leadership in advancing the consulting design profession, and engagement with the local community. As a long-standing and committed member of ACEC/NC, VHB was chosen as Large Firm of the Year for achievements and dedication in these areas.
"VHB is delighted to have been honored with the prestigious Member Firm of the Year Award and deeply appreciates the recognition from both ACEC/NC and APA-NC for our active participation in the Hillsborough Sustainability Plan," stated Reggie Scales, Managing Director of VHB's Raleigh office. "These accolades underscore the valuable contributions and exemplary leadership demonstrated by our dedicated North Carolina team. Our pride extends beyond assisting the Town of Hillsborough; we are committed to supporting every VHB client throughout the state in fostering a more sustainable, equitable, and innovative future."
Learn more about the Town of Hillsborough Sustainability Plan project.