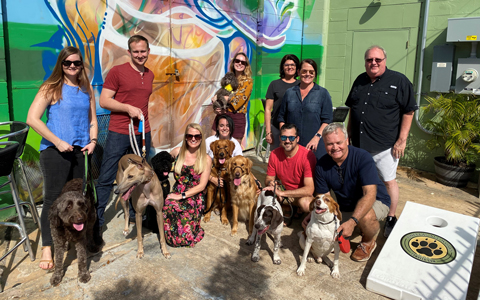 VHB Gulf Coast, with offices in Tampa and Sarasota, was recognized amongst the top ranked medium-sized firms (25 – 50 employees) by the Tampa Bay Business Journal (TBBJ) 2021 Best Places to Work survey.
"Being named to the 2021 TBBJ Best Places to Work is a huge testament to our team especially during such a challenging time as a pandemic. We pride ourselves on working together to create a strong, inclusive environment while growing our generational company," said Demond Hazley, Interim Managing Director Gulf Coast.
VHB was recognized for many employee benefits and perks, including creating VHB Together, an online hub for everything engagement, including resources that emphasize VHB's core value of balance via a multi-week Resiliency training, and its Employee Resource Group which gives people opportunities to hone their communication and leadership skills with co-workers.
TBBJ's Best Places to Work is designed to honor the area's leading employers. Company rankings were determined by an anonymous online employee engagement survey which evaluated team effectiveness, retention, employee alignment with company goals, trust with co-workers, individual contribution, manager effectiveness, trust in senior leaders, feeling valued, work engagement, and people practices.