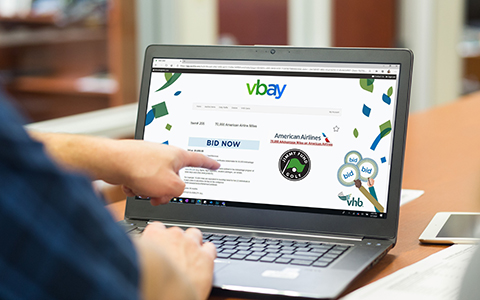 This year's annual VBay online charity fundraiser confirmed yet again that VHBers are committed to giving back and supporting those in need. Together, VHB and our employees raised over $73,000—all of which will be distributed to VHB Cares-supported local charitable organizations chosen by employees at each VHB office across our footprint. This brings charitable donations since the firm's founding to over $4 million and counting.
"I continue to be humbled by VHBers' generosity, which has only increased during this difficult time. What a great testament to the spirit of VHB," reflected President and CEO Mike Carragher. "As the world around us faces significant challenges, it is inspiring to know that we continue to remember those who are less fortunate and who depend on contributions from organizations like VHB, now more than ever."
The range of items donated was truly impressive. VHBers turned their hobbies and passions into creative donations of all kinds—from batches of homemade cookies and jam, to pet sitting and turkey roasting, to lessons in drumming and speaking German, and more. Bigger-ticket items, including cases of wine, home-cooked dinner parties, and vacations, rounded out the offerings and helped push proceeds higher.
"Thank you to everyone for joining together in support of VHB's commitment to social responsibility and strengthening our communities," said Rob Nagi, VHB Principal and Senior Project Manager and the organizer of VHB Cares. "Giving back is a hallmark of VHB and woven throughout our culture. This year's results make me so proud to be a part of the VHB team."
VBay, the company's largest charitable event, is complemented by other fund-raising and volunteer events throughout the year, including the VHB Jimmy Fund Golf Tournament, which over the past 26 years has raised more than $1 million to support cancer research at the Dana-Farber Cancer Institute.
Whether it is providing the highest level of service and solutions to our clients or pitching in to help others, our people are what make VHB great and set us apart. Special thanks to Brianne Belschner, Design Technology Specialist, and Kathleen Keen, Senior Project Engineer, who lead this remarkable event each year. And of course thank you to all who donated and enthusiastically bid on this year's great items. Together we have made a difference in many lives and communities where we live and work.