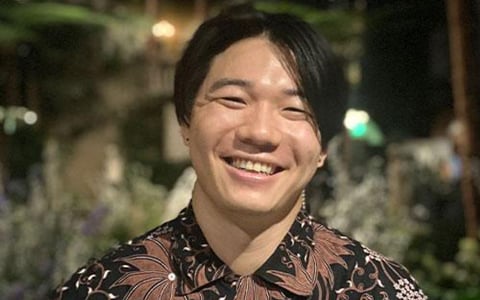 This year, Tufts University in Medford, Massachusetts, launched a first-of-its-kind Racial Equity in Policy and Planning (REPP) graduate fellowship program. This program was started to encourage graduate students from underrepresented groups to follow an environmental justice focused planning curriculum and provide the support and resources they need to become racial justice change agents.
Tufts and VHB have successfully collaborated for many years on several programs, including hosting a thought-provoking environmental justice panel, and providing climate and environmental justice programming to VHB events. When Tufts educators Julian Agyeman and Penn Loh approached VHB for support of their new, unique graduate program, we were excited to provide financial backing to help launch REPP.
Hosted by Tufts Department of Urban and Environmental Policy and Planning and Tisch College of Civic Life, REPP is now celebrating the inaugural cohort of five fellows that have just wrapped up their first year of their two-year master's degree.
In his first year, Erwin Li, one of the five fellows in the program, said he's had an incredible experience and has found a learning community that has helped him grow both personally and professionally.
"The faculty at Tufts are so supportive of my curiosity and ambitions," Erwin said. "Penn Loh helped turn my interest in worker cooperatives into a research project with him and community organizations. Sumeeta Srinivasan championed my project for her GIS class; I looked at shifting racial segregation in Lynn, MA, and am lucky enough to have this work recognized by the city, the Tufts Data Lab, and ESRI."
VHB is proud that our contributions are helping sponsor Erwin, who grew up in a family and community of first-generation Chinese immigrants. For years, he has served as an educator and advocate for local and regional food sovereignty, including serving as part of Yale's Sustainable Food Program.
"I came into the program with a background in food systems and education," Erwin said. "While I love all things food and agriculture, I was excited to learn more about all the other systems that impact people's livelihoods – housing, healthcare, and transit, among other things."
Now, he hopes to advance models of collaboration, co-ownership, and co-governance that grow shared wealth and power for working-class communities of color. Erwin holds a B.A. in Global Affairs from Yale University.
While UEP is teaching students how to execute and align actions with their broader values and principles to impact communities, Erwin was able to apply his learnings this summer at the Mayor's Office of New Urban Mechanics in Boston.
"As a summer fellow, I developed a pilot program to make sacred ceremonial fires possible in Boston," Erwin said. "It was eye-opening to see that there are teams dedicated to trying new ideas, even if they might not always work. It's challenging, but we have to be open to changing the culture and processes of how large institutions work. Hopefully we bring delight and empathy along the way."
VHB and other REPP sponsors help provide fellows with stipends, tuition scholarships, support to secure paid internships, and programming to build leadership skills, develop networks, and provide socio-emotional support.
Programs, sponsorships, and partnerships, like REPP, are helping advance diversity, equity, inclusion, and belonging (DEIB) in the Architecture, Engineering and Construction (AEC) industry, and VHB is excited to learn from all the REPP fellows as they continue their education at Tufts and advance in their careers. As the AEC community continues to develop and maintain partnerships with aligned universities, organizations, and more, we are happy to continue to help this program and together, strive to build more equitable and inclusive communities.
Discover how VHB is actively promoting diversity, equity, inclusion, and belonging within our firm and across the industry.