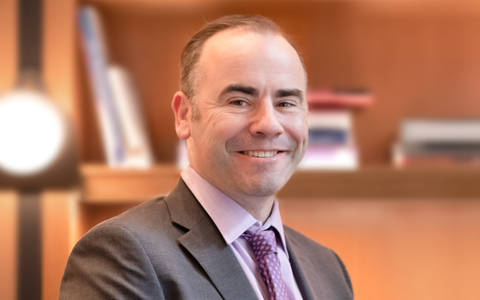 VHB is pleased to welcome Tom Stein Jr., PE, as Director of Operations in our Newark, NJ, office. In this role, Tom will enable strategies that strengthen key client relationships, optimize project delivery, and enhance strategic pursuits while developing and implementing VHB's growth strategy in northern New Jersey.
Tom brings with him extensive experience in building and managing teams for multi-million-to-billion-dollar roadway, aviation, and passenger rail projects in the New York metropolitan area. He has played an integral role in many notable projects, including the Second Avenue Subway, the Kosciuszko Bridge, Delta's new terminal at LaGuardia Airport, and ConEd's curbside electric vehicle charging project, which brought public EV charging to NYC for the first time.
"Tom's diversified background, coupled with his unabridged passion and people-focused approach, make us confident that he will successfully accelerate strategic growth and expansion for VHB in the northern New Jersey market," said Joe Pizzurro, NYC Managing Director. "His esteemed reputation in civil design and proven leadership will enhance our team and amplify our ability to deliver transformative solutions for our clients."
Prior to joining VHB, Tom served as Project Manager for an engineering consulting firm, leading teams of engineers and architects in design and construction services for clients throughout the New York metropolitan area. He holds a Bachelor of Science degree in Civil Engineering from Drexel University and has been a licensed engineer in New York since 2007.