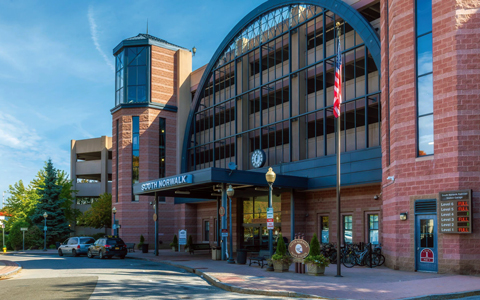 The State of Connecticut is improving the livability and vitality of 12 cities and towns with its $45 million Communities Challenge Grant Program. Governor Ned Lamont recently announced the funding program, which includes $6 million allocated to the City of Norwalk and the Norwalk Redevelopment Agency to make infrastructure improvements and facilitate the new development near the South Norwalk (SoNo) train station. This critical infrastructure expansion will enable the development of underutilized sites and will include mixed-income housing, commercial space, streetscape and parking improvements, and a new public plaza.
For the past 12 months, VHB has been working with the City of Norwalk and the Norwalk Redevelopment Authority on a master plan for the SoNo Station Area. The action-oriented plan preserves Norwalk's historic and cultural roots, expands the district as a walkable community, maintains and expands affordable housing, promotes the use of green infrastructure and environmentally sustainable practices, and further connects the community to the station and surrounding neighborhoods.
VHB assisted the Norwalk Redevelopment Agency in the preparation of its successful Community Challenge grant application. VHB staff from the Connecticut, Rhode Island, and New York City offices were then asked to assist the Agency in the submission of an application for a federal Rebuilding American Infrastructure with Sustainability and Equity (RAISE) grant. If approved, the RAISE grant will be used to fund additional infrastructure improvements in the SoNo neighborhood.
"The grant funding process is highly competitive and we understand how critical it can be to secure additional funding for projects with limited budgets," said Ken Schwartz, VHB Project Director and Planning & Design Service Leader. "VHB's funding readiness approach is based on a holistic and inclusive planning process rooted in our comprehensive understanding of funding priorities and criteria."
VHB looks forward to expanding our growing partnership with the City of Norwalk and the Norwalk Redevelopment Authority as these long-term revitalization goals are completed. Read more about how VHB helps clients through grant-writing support, project planning, design, and construction.