Pinellas County, Florida, encapsulates nearly 600 miles of pristine coastline and historic beach communities like Clearwater, St. Petersburg, and Tarpon Springs. Its varied population of just under one million people enjoys access to barrier islands, multi-purpose trails, fishing, and renown cultural landmarks like the Salvador Dali Museum. VHB worked with County leaders and gathered insight from residents to better understand what actions the County might take to preserve and protect the community's valuable resources with a new data-informed sustainability and resiliency action plan: Resilient Pinellas.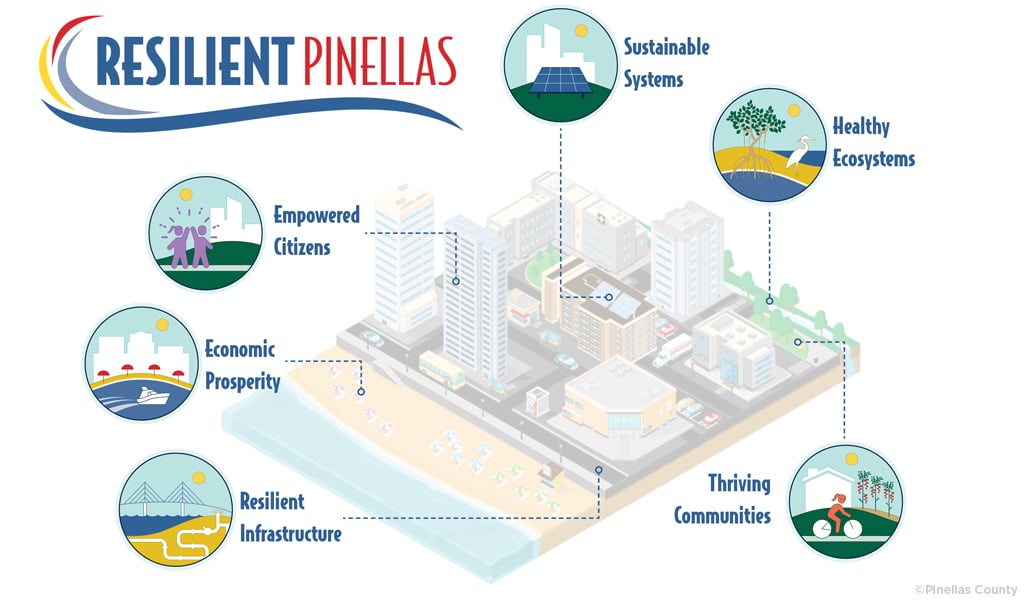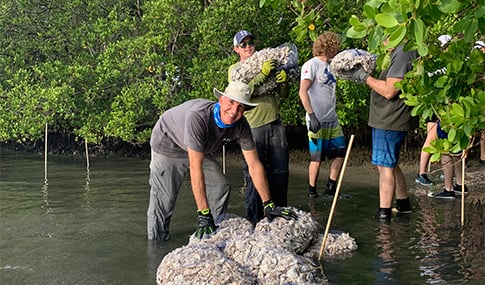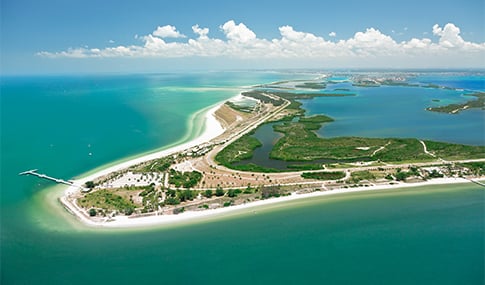 The Action Plan, recently adopted by County Administration and accepted by the Board of County Commissioners, takes a comprehensive, evidence-based approach to implement short- and long-term recommendations that elevate environmental resources, resilient infrastructure, social equity, community health, and economic development.
Resiliency is especially important in coastal areas and low-lying peninsulas where sea-level rise increases community vulnerability. Pinellas County has weathered several storms in the past decade, including Hurricanes Charlie, Francis, and Jean in 2004 and Hurricane Hermine in 2016.
VHB helped the County develop the Action Plan over the course of two and a half years following kick-off in the fall of 2020. It was co-created with community stakeholders, who helped define the six Focus Areas and Goals: Sustainable Systems, Empowered Citizens, Healthy Ecosystems, Economic Vitality, Resilient Infrastructure, and Thriving Communities.
As a part of Plan development, VHB planners used GIS (geographic information systems) web-based technology to create and share a digital, accessible Esri ArcGIS StoryMap with the public that highlights the considerations that went into the Plan's creation.
There are three essential initiatives that were developed concurrently with the Action Plan that will continue to play an important role in future-focused planning: the Pinellas County Sea Level Rise and Storm Surge Vulnerability Assessment, Return on Investment Guidance Document, and the Pinellas County Clean Energy Roadmap.
VHB planners and sustainability professionals also inventoried and provided recommendations for reducing the County's greenhouse gas (GHG) emissions at the local government and community scales using global protocol for Community-Scale Greenhouse Gas Emission Inventories.
Resilient Pinellas was also informed by publicly available datasets, community engagement, and analyses that consider equity, public health, and other factors. For instance, a social vulnerability map incorporated data from the Centers for Disease Control (CDC)'s Social Vulnerability Index and visitors can interact with different communities on the map to understand that area's vulnerability to negative outcomes of natural disasters and social challenges. County officials can use data to better plan for programs like affordable and attainable housing—a critical concern for a region in the U.S. where the population is rising along with housing costs.
"Through public response in the Plan's early stages we knew there was an urgency to move forward and adopt the Plan," said Katie Shannon, AICP, CNU-a, LEED GA, Senior Community Planner with VHB. "Nearly 80 percent of the community understands that climate impact is a top concern for their area and anticipates experiencing impacts in the coming years."
The Plan outlines 56 initiatives that the County will implement to achieve the County's goals over time. Those include programs such as:
Transitioning the Lealman Exchange into a Neighborhood Resilience Hub to providing community-serving facilities that coordinate disaster, social, and revitalization programs
Implementing a coastal habitat and tree canopy program to enhance quality of life and reduce the impacts of stressors such as extreme heat, flooding, and erosion
Conducting Level of Service analyses to provide fair access to services such as parks, bicycle infrastructure, and educational and cultural centers
Expanding access to healthy foods for unincorporated areas of Pinellas County to foster better health outcomes and reduce food waste
Investing in renewable energy projects through partnerships
"This is a robust Plan with a course of action that is closely tied to our community's most pressing needs," said Hank Hodde, CFM, ENV SP, Pinellas County Sustainability & Resiliency Administrator. "By taking on these adaptation strategies together, we will become a more resilient community— preparing for future climate stresses and increasing our capability to withstand potentially disastrous outcomes."
VHB is already working with the County on an initiative tied to the Resilient Pinellas Action Plan with a comprehensive peer review of their Stormwater Management Manual to provide enhanced services that improve water quality and storage capacity.
Learn more about how VHB is helping communities plan for a more sustainable future.