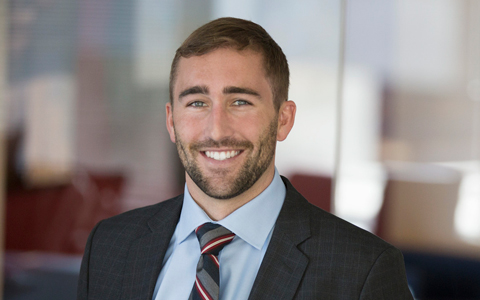 VHB welcomes back Seth Lattrell as Massachusetts Energy Market Lead. Seth is an experienced project manager with a demonstrated history of successfully navigating complex development challenges across multiple sectors. His deep understanding of state, local, and federal permitting, coupled with strong relationships across the Commonwealth, make Seth a valued and trusted partner to utility providers, developers, state agencies, and municipalities.
In his role at VHB, Seth's primary responsibility is to expand VHB's energy footprint in Massachusetts, and to leverage VHB's experience with renewable energy initiatives to strategically support the clean energy transition. Seth will work closely with our Managing Directors and Market and Service Leaders to develop, grow, and sustain relationships with our client partners across the energy market, including utility providers, renewable energy developers, and the offshore wind supply chain.
Prior to rejoining VHB, Seth worked for the City of Salem, MA, as the Port Authority Deputy/Planner where he was responsible for managing the Salem Harbor Port Authority and Salem's Municipal Harbor Planning efforts. In this role, Seth guided the city through a public-private partnership to redevelop a former coal power plant site along Salem Harbor as the State's second major offshore wind port. Seth was responsible for representing the City in every aspect of Salem's port development efforts, including planning, grant funding, lease negotiations, land use agreements, government relations, community engagement, and overall project management.
"Seth's experience has been crucial to the success of offshore wind efforts in Massachusetts, and he brings deep experience and enthusiasm for his work," said Elizabeth Grob, New England Real Estate Market Leader. "I'm thrilled to welcome him back to VHB and look forward to working with him to grow our robust energy practice throughout the state."
Seth has a Bachelor of Arts in Maritime Studies from the University of Connecticut at Avery Point and is currently enrolled in the Offshore Wind Professional Certificate program at the University of Massachusetts.
Learn more about VHB's offshore wind services and capabilities or connect with Seth via email | LinkedIn.