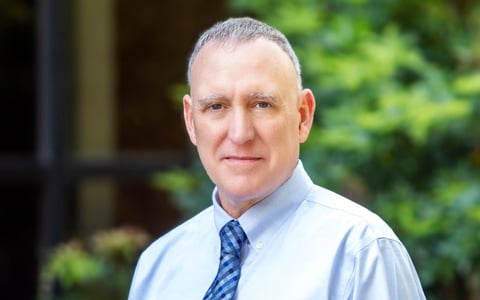 VHB announces that Tim Bryant, PE, has been named Managing Director of Maine. A VHB Principal who has been with the company for more than three decades, Tim brings a wealth of knowledge and experience to the team to position the region for continued growth and advance VHB's visibility throughout the state.
Tim has more than 34 years of experience in design and management of transportation engineering projects for state and federal transportation agencies, municipalities, the National Park Service, and railroads. His experience includes bridge rehabilitation and replacement, bridge inspection, freight and passenger railroad improvements, highway improvements, construction inspection, and construction management on a variety of projects throughout Maine and New England.
As Managing Director, Tim will be responsible for overseeing the day-to-day operations VHB's South Portland, Augusta, and Westbrook offices, as well as developing and implementing strategies to drive growth and success. Through Tim's leadership, VHB's Maine offices will continue to deliver exceptional results for clients, including the Maine Department of Transportation, the National Park Service, the Northern New England Passenger Rail Authority, the Maine Turnpike Authority, Versant Power, and Sugarloaf Mountain Resort.
"Tim has successfully led teams to achieve remarkable results in Maine and was also one of the founding members of the South Portland office when it opened in 2012," said Tom Jackmin, PE, ENV SP, Senior Vice President and New England Regional Manager. "He is known for his exceptional communication skills, strategic thinking, and his focus on people and the ability to foster a positive work culture."
Tim is a graduate of Wentworth Institute of Technology where he earned an Associate of Science degree in Architectural Engineering Technology, and a Bachelor of Engineering degree in Civil Engineering. He is a Licensed Professional Engineer in Maine, New Hampshire, and Vermont, and a member of the American Society of Civil Engineers, Women's Transportation Seminar International, and American Institute of Steel Construction.
To learn more about VHB's Maine offices and how we can assist you on your next project, connect with Tim directly via email or LinkedIn.